Hi Tampa Bay, Alex here with some exciting news that will help you get a jump start on holiday shopping.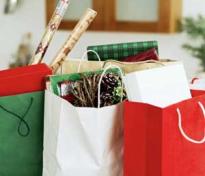 With the holidays just around the corner, festivals, events and gathering are all beginning to start.  Get prepared for these occasions by heading on over to Holiday Bazaar.
Holiday Bazaar is taking place on Wednesday, November 16, 2011 from 10 a.m.- 3 p.m.

You won't to miss out on the wonderful gifts you can find at the Holiday Bazzar. There will be everything from unique selections of jewelry, clothing, PartyLite® candles, Miche® purses, designer porcelain dolls to arts and crafts.
If you are interested in attending, call Kim at 813.835-4475. 
I hope you are all beginning to get in the holiday spirit. Check back with us often for more information on Things To Do in Tampa Bay.