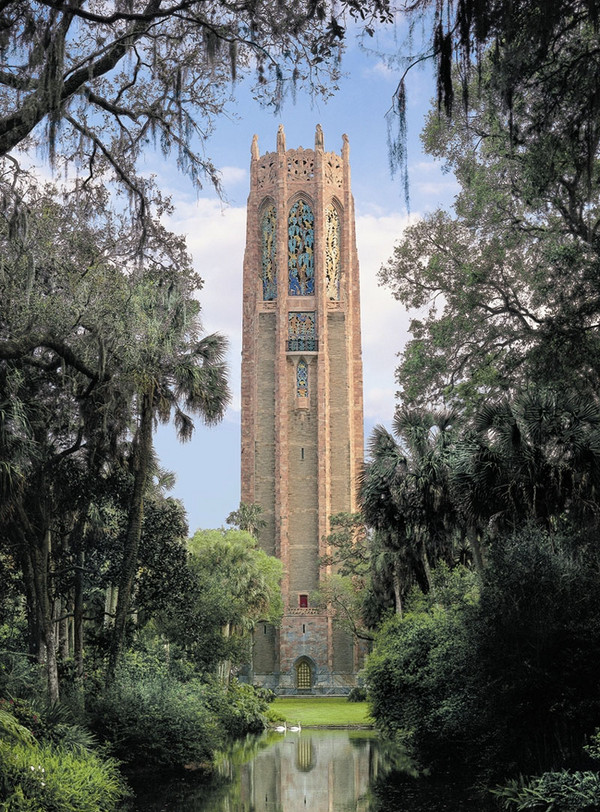 Hey everyone!  Travis back with some cool information from one of the best Tampa Florida attractions out there.  Bok Tower Gardens will host the 2009 Star Gaze to celebrate the 400th anniversary of the telescope. 
It all takes place on Nov. 19 beginning at 5:30 p.m., weather permitting, with November 20 as the backup date.
The astronomy class at Webber International University will have at least seven telescopes available for use. More great news...admission will be half-price, which means $5 for adults and $1.50 for ages 5-12.
If you want tickets in advance, just call 863-734-1221 or email phrestina@boktower.org.
Here's some technical info that's pretty cool too:
At this time of the month when only the thin crescent moon will fill the sky with light, more than a thousand stars should be visible at any given time as well as the planet Jupiter; Albireo, a double star in the constellation Cygnus and the "Double Cluster," two open star clusters near the constellation Cassiopeia.
Other stellar sights include "The Keystone Cluster," the globular star cluster in Hercules. A short introduction by Karl Gould of WIU at the Visitor Center will precede the field observation.
Gates open at 5 p.m. to explore the observation area while it's still light and become familiar with focusing the eyepiece. Bring a small red light flashlight that can be made by placing a sheet of red plastic over the front lens of a standard AA flashlight.
A small folding chair, blankets and insect repellent are also recommended. Children must be accompanied by an adult.
Of course, you can head over to www.boktowergardens.org for the lastest information.  And definitely keep checking back here for more info about great things to do in Tampa Bay and other awesome Tampa Bay area events.