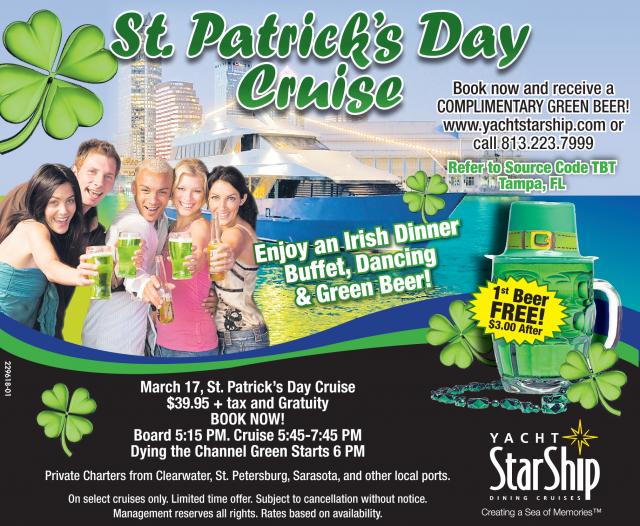 Hey everyone!  Travis back with some great Tampa Bay entertainment to enjoy for St. Patrick's Day in Tampa Bay.  Our friends at the Yacht Starship Dining Cruises have an offer going that's hard to refuse! 
Enjoy a St. Patti's Day cruise for $39.95 (plus tax and gratuity).  You'll get an Irish Dinner Buffet, Dancing and Green Beer!  Plus, they'll be dying the Channel Green, starting at 6pm, which is going to be awesome. 
You'll be boarding at 5:15pm, and cruise from 5:45-7:45pm. Plus, your first green beer will be free, and they are only $3 after that. 
Just log on to www.yachtstarship.com or call 813-223-7999 to book it.  And don't worry, if this isn't your cup of tea (or mug of beer), we'll be back with more great things to do in Tampa Bay for St. Patti's Day!