TAMPA WELCOMES AMERICAN MEDICAL DIRECTORS ASSOCIATION
The
American Medical Directors Association
(AMDA)
will be in town next week for its Long Term Care Medicine - 2011 conference, taking place March 24-27 at the Tampa Convention Center. Almost 1,900 delegates are expected to arrive in Tampa Bay for the conference, producing 4,300 hotel room nights and over $2.1 million in delegate spending.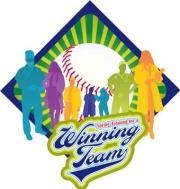 AMDA Long Term Care Medicine - 2011
is the only educational and informational forum of its kind in the field of long term care and will be filled with educational opportunities to enhance attendees' knowledge and competencies in providing quality long term care. Attendees are exposed to the latest clinical developments in geriatric medicine, best practices in medical management and direction, policy and regulatory updates, advances in translating research into practice, as well as practical tools to help implement new ideas and projects in a practice setting.
The American Medical Directors Association, the professional association of medical directors, attending physicians, and others practicing in the long term care continuum, is dedicated to excellence in patient care and provides education, advocacy, information, and professional development to promote the delivery of quality long term care medicine.

For more information on AMDA meeting in Tampa click here.
Well, that's all for now but remember to keep coming back for more Tampa Bay meetings and conventions updates, here in the Tampa Bay area!
Until then...
Peace!