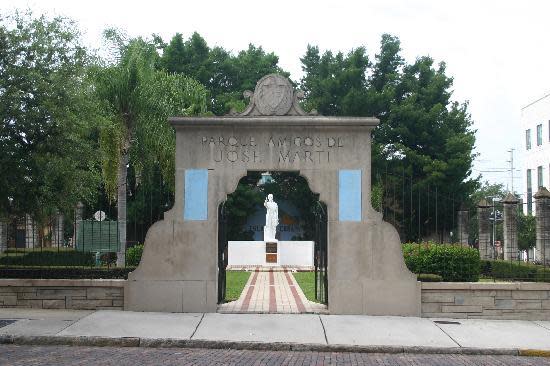 Before the first Cuban refugee set foot in South Florida, Cubans had already been an integral part of Tampa Bay for nearly a century.
This weekend, the New York Times reminded the world just how connected Tampa Bay is and has been to Cuba -- and how much we'd like to rebuild those old connections as relations between the U.S. and Cuba thaw.
Remember, once you leave Tampa Bay in a ship and turn south, the next piece of land you hit is Havana.
Havana was the launching point for Spanish conquistador Narvaez's exploration of Tampa Bay in 1528. Nearly 270 years later (plus or minus), Tampa Bay returned the favor when Teddy Roosevelt and his Rough Riders set out from here to invade Cuba during the Spanish-American War and help the first Cuban revolution free the country from Spain.
Cuban poet, journalist and revolutionary Jose Marti found a faithful base of support among Tampa Bay's cigar factories filled with Cuban immigrant cigar makers. The workers turned out to hear Marti's firebrand speeches about revolution and gave money to his cause. They even built a park in his honor, which you can find in Ybor City.
As the Tampa Tribune noted this weekend, efforts are underway now to build a trail capturing the history of Jose Marti in Tampa Bay.
It can start at Jose Marti Park, the only piece of American soil still owned by the Cuban people and home to soil from each of the island's six provinces.
(Photo courtesy of Trip Advisor.)