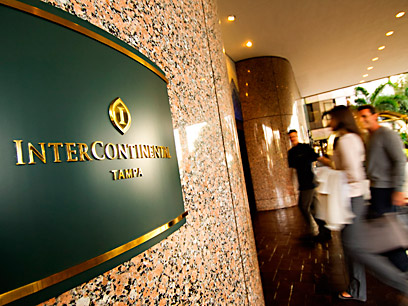 Hey Tampa Bay, Julian back here with another exciting update for you folks... Our friends over at the InterContinental Tampa in the Westshore District is offering a special rate for Sail Tampa Bay attendees. Here are the details:
InterContinental Tampa Sail Tampa Bay Room Rates - Starting at $125, the nightly rate includes a deluxe guest room AND  breakfast buffet for two during the Sail Tampa Bay event - Friday, July 9th through Friday, July 16th, 2010. Tickets are sold separately to the event and information is available at the concierge desk in the lobby.
To reserve the Sail Tampa Bay rate at the InterContinental Tampa, please call (866)402-0758 and mention rate code ILEUI or book directly through SAIL AWAY TAMPA BAY right
HERE!


So treat youself to a wonderful getaway with Sail Tampa Bay and InterContinental! I'll have more updates for you soon, just keep checking back for more things to do in Tampa Bay!