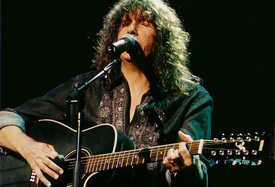 Hi everyone!  I must admit, I haven't been to see the Florida Orchestra nearly as much as I should have, but I do love to go.  That's why when they do special concerts like the one I'm about to tell you about, I love to share the news. 
It's all about the music of Led Zeppelin this time. 
Following last season's explosive Pink Floyd tribute concert with The Florida Orchestra with a full rock band and rock-concert lighting, it's a symphonic salute to Led Zeppelin's ground-breaking fusion of rock, folk, blues, acoustic and eastern modalities with such hits as Whole Lotta Love, Ramble On, Kashmir and others.
It's taking place on Sat, Jan 16, at 8 pm at Ruth Eckerd Hall, and tickets are: $55, $75, $95!  This is going to be some great Tampa Bay entertainment, so make sure you're there. 
If you need more info, just visit www.floridaorchestra.org.  And of course, keep checking back here for more great things to do in Tampa Bay!