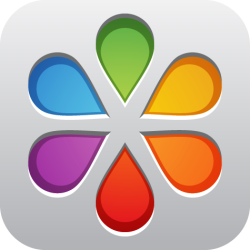 Hello there folks! Jerm here with some awesome tech news for you about one of the more amazing apps you'll ever come across!
TourWrist, the mobile app launched by local creative agency SPARK, came home from Macworld | iWorld 2012 with a Best in Show award.
As you can imagine, competition for this recognition is quite fierce, and after a review of hundreds of products on display at this year's event in San Francisco, Macworld editors narrowed the list down to 12 recipients who would receive this prestigious award.

The app, launched commercially in 2011, delivers fully immersive virtual tours to users via mobile phone and tablet devices and features thousands of tours from around the world.
The most recent version of the app now enables users to create and post their own tours using their mobile phone, in addition to exploring the tours that are already available from professional panoramic photographers. I've had the opportunity to see this app in IPhone and IPad environments, and it is quite stunning, what all can be done with it!
Don't just take my word for it though, so be sure to download and try it out for yourself! Also be sure to check out the guys over at Spark on Twitter and Facebook!
That's all for now, folks but be sure to stay tuned in for more updates on things to do in Tampa Bay related apps!