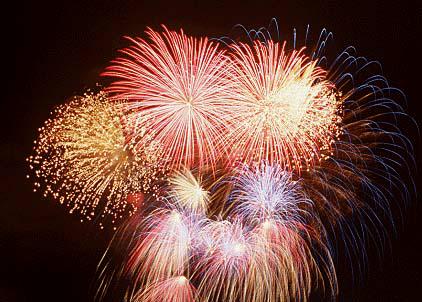 Hey everyone...Travis back with more great things to do in Tampa Bay for the Fourth of July.  We have already brought some great Tampa Bay entertainment for you to participate in, but we have a couple of other options here. 

The sparks will be flying at the 4th of July Rock 'n Wings Concert at Albert Whitted Airport, located at 1st Street and 5th Avenue South in St. Petersburg.  This 4th of July extravaganza will provide fun, food and fireworks, plus some amazing entertainment, arts and crafts, and exhibits.  In addition to two regional acts, attendees will get to see 2008 American Idol finalist Amanda Overmyer headline the event's festivities. 

There is an admission to this one, but it will be well worth it.  Adults are $10 and children, ages 12 and under, are $5.  The excitement begins at 4 p.m. and goes until 10 p.m. but make sure you get there early as the gates open at 3 p.m.  There will be convenient on-site parking and an excellent view of St. Petersburg's Fireworks display.

Next is an annual event that Tampa Bay residents look forward to each and every year.  Yes, we are talking about the 4th of July Fireworks Celebration at Channelside Bay Plaza!  I have personally been to this one several time and I can tell you that you may not find a better place for a one-stop-shop of food, fun and fireworks. 

Again, it's FREE and it all starts at 9 p.m.  You'll get to experience live music, vendors kid's activities and much, much more.  To cap things off, there will be a twenty-minute long fireworks display launched from a barge in the Garrison Channel.  The display can be seen from Channelside Bay Plaza, Yacht Starship, The Florida Aquarium, Cotanchobee Park, the Marriott Waterside, Harbor Island, the St. Pete Times Forum and even Bayshore Boulevard.  So, come downtown to enjoy fireworks and fun for the whole family!

And there you have it.  But don't worry, as we hear about more awesome Tampa Bay events for the fourth of July, we'll bring them to you.  Until then, keep checking back for other things to do in Tampa Bay.