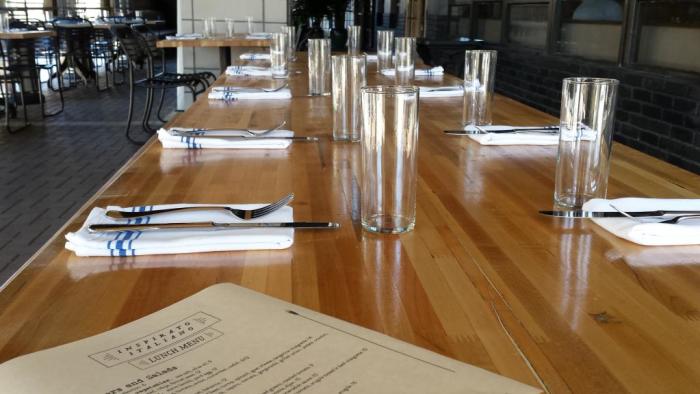 Looking for a new lunch place? Try Ava.
South Tampa's newest restaurant is now open for lunch at 718 S. Howard Ave.
Less than two months after pulling back the curtain on his piece of Tampa Bay's trendy SoHo area, principal owner Michael Stewart has expanded his offerings beyond dinner.
"We've got our dinner service in shape, and we thought starting lunch in the new year made sense," Stewart told the Tampa Bay Business Journal this week.
 Lunch runs from 11:30 a.m. to 2 p.m. The restaurant closes between 2 p.m. and the start of dinner at 5 p.m.
The lunch menu covers the basics: pizzas, salads and sandwiches along with a smattering of items from the dinner menu, all inspirato italiano.
Eat inside beneath the soaring open-beamed ceiling or outside on the open-air verandah -- the perfect place for some South Howard people-watching while you eat. And don't worry about that chill in the air: the restaurant can enclose its outside space in a banquet tent.
Co-owned by former Tampa Bay Rays manager Joe Maddon, Ava is part of Tampa Bay's booming foodie scene and sits in the heart of the thriving SoHo community. Long known for its nightlife, SoHo is increasingly become a place for daytime dining and hanging out as well.
Ava opened in November -- one in a string of creative new dining options unveiled last year that also included Ulele in Tampa Heights, Fodder and Shine in Seminole Heights and Roux in Palma Ceia. All are a few minutes from the heart of downtown. It sits a few blocks north of the Epicurean Hotel.