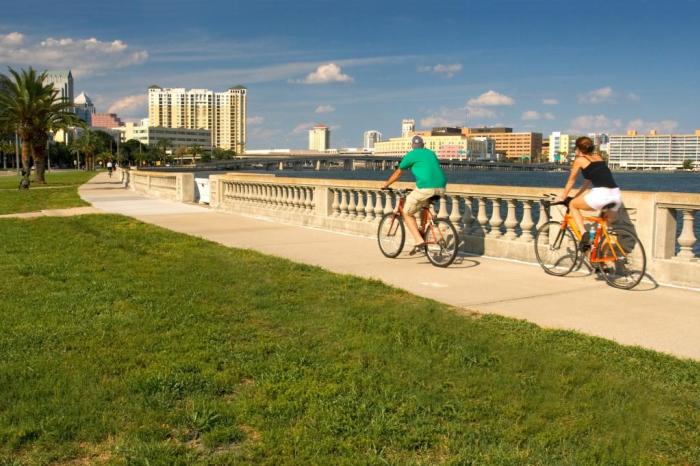 South Tampa, Tampa Bay's home of the Epicurean Hotel, Palma Ceia Golf and Country Club and Bayshore Boulevard, has made Thrillist's list of "The 10 Sexiest Neighborhoods in America."
Tampa Bay's toniest address is in good company. The list also includes Buckhead in Atlanta, South Bay in L.A. and South Beach in Miami Beach.
What's Thrillist got to say about our little piece of high-end Heaven?
"Have you ever watched a Florida State game on TV, looked at the sections upon sections of gorgeous girls in the stands, and thought "Damn, I shoulda gone to school there." Well, you know where a good chunk of those girls move after graduation? South Tampa, a popular post-grad spot for ALL the big schools in the Sunshine State that is essentially Greek life for grown ups. The area encompasses neighborhoods that share an exploding restaurant scene, walkable bars, and new condo construction that've drawn the best, brightest, and -- most importantly -- hottest young people in Florida who just can't stomach the idea of living in…. ew… Miami."
While we can't endorse throwing shade at our friends from South Florida, we definitely agree that South Tampa is a great place to see and be seen -- whether at the Epicurean's Edge rooftop bar or dining on the patio at Ava. And don't miss a chance for a waterfront run, walk or bike along Bayshore Boulevard, the longest unbroken sidewalk in the world. It's one way Tampa Bay's beautiful people stay that way.