Now you may be asking yourself... Why is Jerm so tired? Well Jerm had a pretty awesome weekend and the downside of having a great weekend like that is that you are dragging shortly thereafter. But I don't want to give the impression that I am complaining one bit!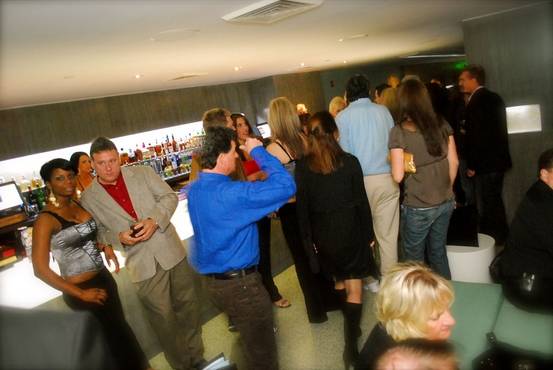 I started off the weekend on Friday with a friendly little happy hour over at
AJA Channelside
. If you haven't heard the news, this is the hot spot right now in all of south Tampa. They opened up their doors right around the Super Bowl in Tampa Bay time a few weeks ago, and have been packing the place ever since. Great little hot spot to go and grab a  drink and mellow out after work, or spend the night with friends dancing and enjoying the fantastic Tampa Bay nightlife scene. They really do a great job of promoting the joint, and when you walk in you can see why everyone who is anyone is hanging out there. Its truly a sight to see!
Saturday was more of the same as Jerm made his way back down to Channelside again for a night of thrilling Tampa Bay entertainment. I was gonna just hang out at the house and lay low, but at the last minute I decided to throw on my favorite Bruce Lee t-shirt, and get out of the house for a bit. There were so many places to chose from this night that we had a hard time making a choice. We were going to head over to
Macdinton's Irish Pub 
, but that place was so packed we couldn't even get in. Don't let that deter you though as its one of the premier hot spots in town with great drink specials and great food, there is a reason its always packed!
Next we went to 
Mangroves
, and had a few drinks there. I really dug that place as I had never been there before. I can see myself going back, as it was littered with some of South Tampa's most beautiful women, and you know Jerm has an affinity for pretty girls, even if he is too afraid to talk to them most of the time...lol. Sad yes I know.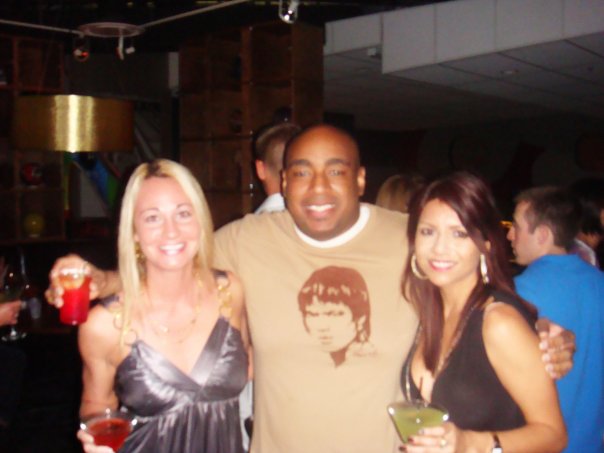 While we were at Mangroves, we got a call from my boy Weston as he and some of our other friends were over at
Splitsville
in
Channelside Bay Plaza
. So we hopped a taxi and headed over there to end the night.
It was actually really convenient as the night before I had dinner over there and told myself it would be good to come back on a Saturday night and get my dance on (yeah right cause I do sooooooooo much dancing)... Splitsville, as always on a Saturday night is packed like a sardine can, so it was a great time. I mean where else can you bowl, order fine cuisine, get a drink and then go to the dance to floor shake ya tail feather. Not too many places I tell.
So now you have an idea of why I am so tired. Throw in celebrations from SEC Basketball and its a wonder I even made it into work this morning. See what you are missing here in Tampa Bay! That was just a taste of what you can experience when you come here as there are plenty of places to go and things to get into, so what the heck are you waiting for!