So I have been watching the Apple IPhone OS 3.0 and I am officially counting down to this summer when its scheduled to release. All the updates that I have been wanting to see look as if they will be available on this new release, and even a few that I didn't expect.
Some of those that I expected to see were:
Landscape messaging in SMS and emails.
Cut, Copy, and Paste
Support for MMS messaging
Send photos, contacts, audio files, and location via MMS*
Some of those I didn't expect to see:
Better support for developers to build turn by turn GPS Mapping Applications
Spotlight
Voice Memos
Support for Caldev and subscriptions in the Calendar application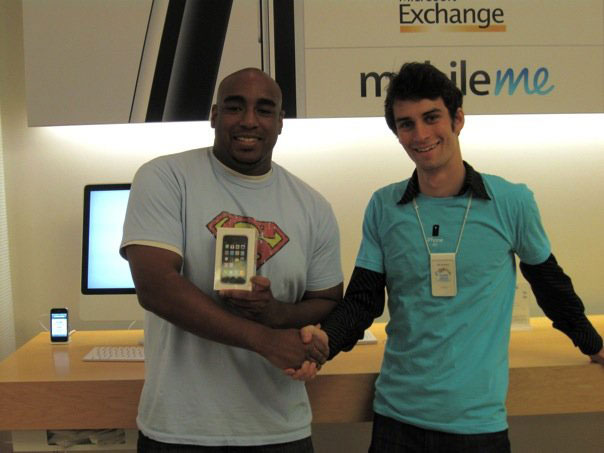 Now I know that some of you may be wondering what this has to do with things to do in Tampa Bay? Well My answer to you is what doesn't it have to do with it!
Whenever I travel around the country to new cities I know that I am less likely to get lost when I have my IPhone with me and can access Google Maps, Safari, and other applications to help me find my way. Now don't get me wrong, as its super easy to find where you need to be here in Tampa, but every little bit helps! With all of the upgrades, the IPhone is sure to be a welcome update to the Tampa Bay visitor. 
Who knows, you may even seen a Visit Tampa Bay IPhone app in the near future, as I am constantly thinking of ways that we can do things like that, and when we are ready I am going to need your help in coming up with a great idea! How bout an app that keeps you in the loop about Tampa Bay area events? Or maybe even one that updates you on conventions in Tampa Bay? The possibilities are endless I tell you! So stay tuned in for updates on that and if you haven't seen the keynote presentation and want to know more about the update then let me
point you in the right direction!

I
f I am not the one you wanna hear it from, then hop on over to the Westshore District, where the friendly staff at the
Apple Store At International Plaza
is more than capable of answering your questions.