Hello all! Jerm here with an exciting update about the newest edition to the
Seminole Hard Rock Hotel & Casino
! If you are just as excited as I about this new addition to the Tampa Bay nightlife, then be sure to
check out the artist renderings
of the new place!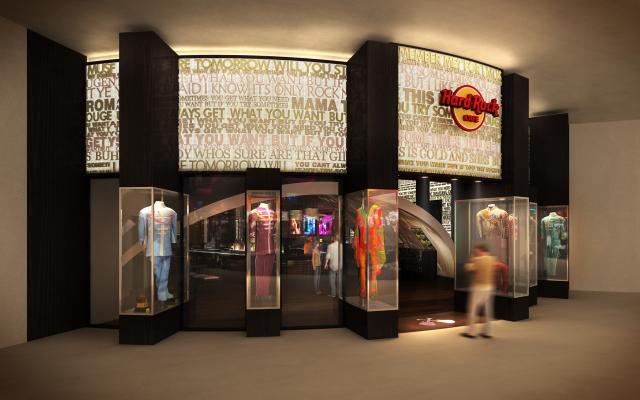 In creating what will be the prototype for the next generation of Hard Rock Cafes worldwide, the Hard Rock Cafe Tampa fuses live music, world-famous American fare, cutting-edge technology and other surprises soon to be announced.
I also hear that media will be invited to a sneak preview, behind-the-scenes guided tour before doors open. Here's hoping that I am cool enough to be on the list! I doubt it though...lol
There will be three primary entertainment areas in what is expected to be Tampa Bay's premier dining and entertainment destination:
Table seating surrounding the elevated stage where the best of local and national acts will perform
 
The main Hard Rock Cafe bar opposite the stage highlighted by a dramatic multi-media canopy overarching the bar and thrusting out to the bi-level center restaurant seating area;
 
An open display kitchen with unique "burger bar"; and a Rock ShopTM of Hard Rock's limited-edition merchandise. The Cafe will also offer an outdoor patio and bar.
Um yeah so I think its pretty safe to say that this place sounds slightly amazing, and will certainly answer that question of what to do in Tampa Bay on any given night!
We'll continue to update you on this and other Hard Rock related things to do in Tampa Bay,. so check back early and often!