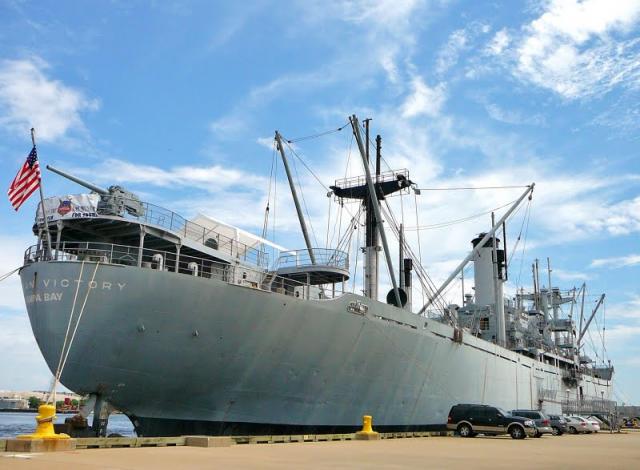 Hey everyone.  Travis here again with more great things to do in Tampa Bay for the holidays!  We are going sailing today...sort of!
The American Victory Ship will host "Snacking with Santa," which is slated for Saturday, December 19th from 2pm to 4pm.
Children can watch Santa arrive to the AmVic via his own boat in the Channel then engage themselves in arts and crafts, games, and a scavenger hunt.
Children may have their pictures taken with Santa. It's pretty cheap too...tickets are $10 for adults and $5 for youths 4-12 and include 2 food/beverage tickets for cookies, cupcakes and drinks.
if you are going with a group, groups of 10 or more receive a $2 discount.  Tickets are on sale now by calling TicketWeb at (866) 468-7630, logging on to www.ticketweb.com, or in person by coming aboard the AmVic.
In case you don't know where the ship is located, the American Victory Ship is conveniently located directly behind The Florida Aquarium at 705 Channelside Drive.
This should be a great time, so make your plans to bring your family out for this holiday event.  And, keep checking back for more Tampa Bay area events and other things to do in Tampa Bay for the holidays.