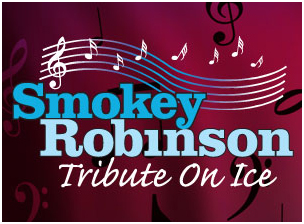 Hey everyone! Travis here with some great Tampa Bay entertainment for November. We are talking about Smokey Robinson Tribute on Ice today!

Enjoy a special music and skating performance from the legendary American R&B and soul singer/songwriter, record producer, and former record executive at the St. Pete Times Forum on Veteran's Day, November 11, 2009.

For the ones who are looking for the all-time No. 1 purveyor of mainstream romantic soul, Smokey Robinson may well be the man, in the face of some towering competition. Robinson recorded 37 Top-40 hits for Motown between 1960 and 1987. He's also one of pop's best and most prolific songwriters and was elected into the Rock and Roll Hall of Fame in 1988 and received the Grammy Lifetime Achievement Award in 1999.

You will not only have the opportunity to watch Smokey Robinson's great performance , but also a cast of Olympic, National and World champions will take to the ice for an inspired evening of fun. Should be a great show! Full details, including the event time is at http://www.sptimesforum.com/event_details.asp?id=64

Ticket Prices: $30.00, $40.00 and $50.00. VIP Packages are available for $150.00, which includes ringside seat, parking pass, food & beverage, and a tour gift.
The show will also be televised nationwide on NBC on November 22 at 4:00p.m. EST.

Hope to see you there and of course, keep checking back for other great things to do in Tampa Bay!