Hey Everyone, Alex back with some more MOSI news. Head on over to MOSI today to experience an adrenaline-fueled adventure.

The museum has opened a brand new ropes course titled the Sky Trail Ropes Course.

Guests are encouraged to conquer their fears on MOSI's new Sky Trail Ropes Course, featuring 36 elements on a 12 – 36 foot high, multilevel structure.

The ropes course is designed with challenging high-energy feats ideal for all ages.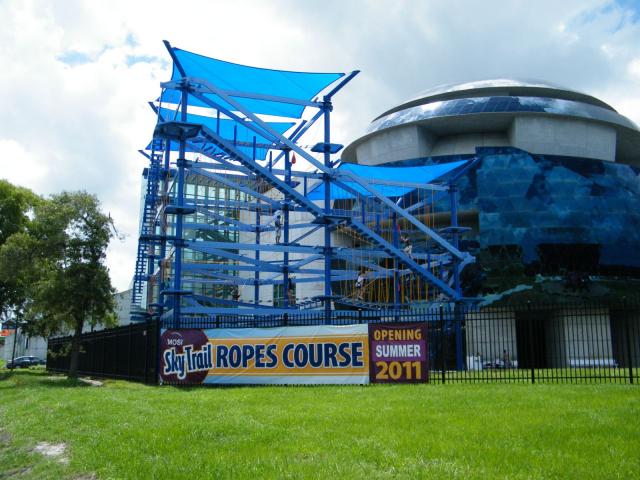 MOSI's Sky Trail® Ropes Course is open every day:
 Weekdays: 10 a.m. – 5 p.m.
 Weekends: 10a.m. – 6 p.m. 
 Evenings:   Friday – Saturday until 8 p.m.
What a perfect way to challenge your strength, while spending some time with friends and family. 
It sounds like a blast to me!
For more information on the
Sky Trail Ropes Course
or MOSI exhibits, visit
http://www.mosi.org/
.
Have a wonderful evening and check back with us throughout the week for more information on Tampa Florida Attractions!