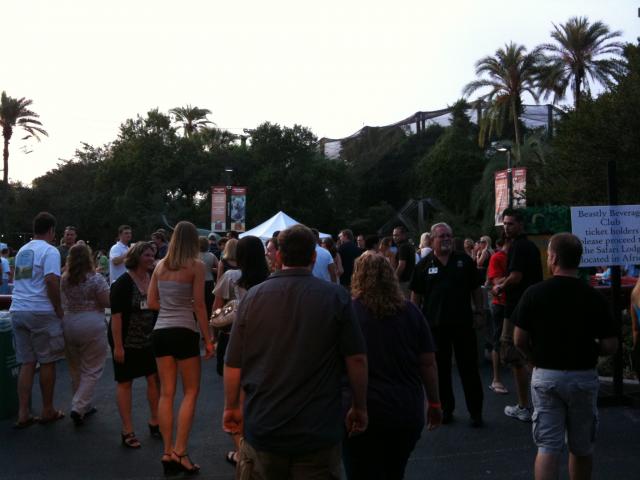 Yeah I guess the title kind of gives this blog away. For those of you who were unable to attend, let me just say that you 100% need to put Wazoo on your calendars for next year!
This past Saturday was the 14th annual Wazoo Beer and Wine Festival at
Tampa's Lowry Park Zoo!
The sunny Tampa Bay weather set the stage for a great event as there were sooooooooooooo many people there. One recommendation that I will make for anyone going next year, is to get there early! The event started at 7:30 pm, and I got there right on time and still had to park across the street in overflow parking. Just gives you an idea of how popular this event is in the Tampa Bay area.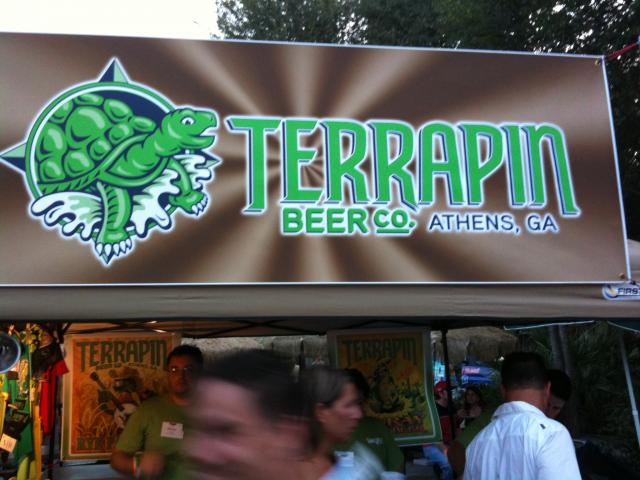 If you are a beer drinker, then upon entering the gates, you are in what can only be termed as "Beertopia." The moment you walk in, there are samplings of your favorite beers, and then a bunch that you haven't even heard of. Since Jerm is not much of a beer drinker (prior to Wazoo, I have only had one beer in my life), I hadn't really planned on sampling any, but then i thought to myself...hey loser, you are at a Beer Festival... enjoy it!
And enjoy it I did! Tampa's Lowry Park Zoo will be happy to know that I tasted my 2nd ever beer at their festival, as well as my 3rd, 4th, and 5th! I will be sending them a plaque for this honor later this week. My favorite of the evening would have to be the Lemon flavored beer I had. Can't quite remember where I was when I had it or who makes it, but it was darn tasty. I do recall that it was over near bundaleer at Wallaroo Station though. For the second place beer award, all I have to say is HOORAY BEER! You guessed, good ol Red Stripe.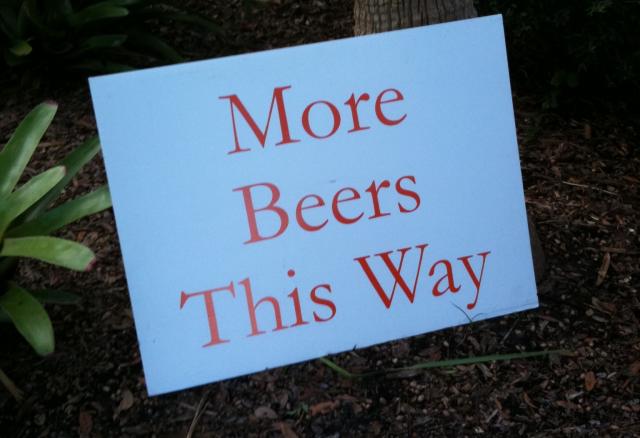 In addition to all of the alcohol on premises, there was plenty of food as well. I myself spent the evening dining on Pizza from Papa Johns, and Westshore Pizza, but there was was plenty of hamburgers, pasta, chicken wings and much more for patrons to dine on. If you were lucky enough to make it into the Safari Lodge, you were introduced to even more beer vendors, and some pretty tasty food, and the DJ of all DJ's!
At one point while I was there, I heard C&C Music Factory, Rick James, as well a little Cotton Eye Joe...lol. Now that is what I call a selection of music, as it was very festive.
Staff and volunteers at the Zoo do a great job making sure this event is top notch, so many kudos to those guys for making my weekend! Thats all for now guys, but be sure to check back for information on Tampa Florida attractions, and all of our great things to do in Tampa Bay!