Can you believe its almost the holiday season! Like I really needed any more reasons to spend money shopping in Tampa Bay and filling my belly with holiday treats!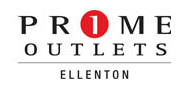 Are you feeling the holiday excitement yet? You will at
Prime Outlets
for the Ellenton Fourth Annual Midnight Madness Pajama Jam Event taking place at midnight on Friday, November 27 (Black Friday). 
As normal with all Black Friday events, I would suggest you get there early in order to try and beat the lines of eager shoppers waiting to get their hands on some of the years hottest deals. While your out there, please feel free to pick me up a 50+ inch flat-screen and have it delivered to my house! Yes, wishful thinking I know, but it can't hurt to ask!
Stay tuned for more info about Tampa Bay area events and updates from Jerm!