Good Morning Everyone, Alex here to fill you in on what is happening at the Florida State Fairgrounds this month.

Tea Party Express and CNN host the Republican Presidential Debate
September 12, 2011
The Tea Party Debate is a truly historic, first-of-its-kind event that will bring conservative candidates for President together to discuss tea party principles, and determine which candidate has the best solutions to lead the United States of America and her people into greater freedom and prosperity.

The debate demonstrates that the tea party, which began as a small grassroots movement, has grown tremendously in size and influence to become a powerful force in American politics.

The Tea Party Debate will focus only on the core principles and values of the tea party movement: limited government, free markets, and fiscal responsibility.

We want your local tea party to be a part of this historic event! For information about becoming a Tea Party debate co-sponsor, please send an e-mail to Info@TeaPartyExpress.org.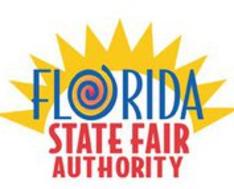 Admission: Seating available only by reservations through your local co-sponsoring Tea Party organization.

It's All About Dogs
September 17, 2011
Florida Kennel Clubs unite in celebrating AKC Responsible Dog Ownership Day
Hosted by the Tampa Bay KC, Pasco FL KC, Clearwater KC, and St. Pete Dog Fanciers
Located in the Charles M. Davis Special Events Center
Admission: FREE
Parking $5.00 per Car (Enter at the MLK Boulevard Entrance)

6th Annual Tampa Caribbean Festival
September 17, 2011
Time: 1- 10:00 p.m.
Admission: $15 for Adults, FREE for Children 10 & under
Parking Fee: $5.00 per Car (Enter at the MLK Boulevard Entrance)
Florida Sportsman Fishing & Boat Show
September 24 & 25, 2011
Enjoy seminars and  learning stations about fishing and boating, while letting your children enjoy the show by participating in some of the many events for kids.
Dates & Times: Saturday 10:00 AM - 5:00 PM, Sunday 10:00 AM - 4:00 PM
Admission: $8.00, Children 12 and under FREE with Parent
Parking Fee: $5.00 per Car (Enter at the 301 Entrance - Located in the Expo Hall)
For more information contact Denise Oyler at 941-378-0411.
Check out more events happening at the Florida State Fairgrounds at, http://www.floridastatefair.com/upcoming-events.

For a great time, head on over to the Florida State Fairgrounds this month.

Check back with us often for updates on Things To Do In Tampa Bay!