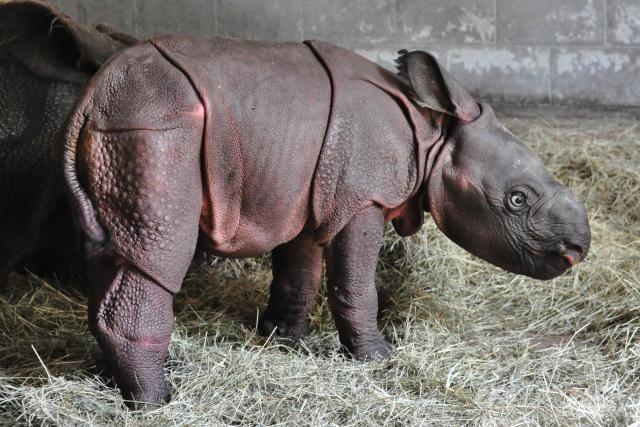 Hello Tampa! Lisa here with some exciting news from our own Lowry Park Zoo.
Wednesday, July 13th an endangered Indian rhinoceros (also known as the greater one-horned rhinoceros) was born!
This Indian rhino birth is the second for the Zoo in two years, and a significant conservation milestone for the species with fewer than 60 animals in the managed population.
Tampa's Lowry Park Zoo is a proud participant in the Association of Zoos and Aquariums (AZA) Indian Rhinoceros Species Survival Plan (SSP), designed to support the conservation of select wildlife species at risk of extinction. Counting the new male calf, there are a total of just 54 Indian rhinos in AZA-accredited institutions, with an estimated population of 2,700-2,850.
This new baby is the son of the breeding pair known as Arjun and Jamie. They first had a daughter named Jaya, and she is now two years old. Recently she was relocated to Tanganyika Wildlife Park in Wichita on SSP recommendation.
The mother rhino and calf will spend time together off exhibit for the newborns safety and privacy in bonding. The father will be separated from the calf for the time being.
In honor of the mother, the Lowry Park Zoo has decided to name this little guy with a name starting with "J." And the best part is, they want your help! If you go to the
Zoo's Facebook
page you can cast your vote there. The name with the most votes by August 1 will be the new rhino's name!
That's all for now, but check back later for other things to do in Tampa Bay, and other Tampa Florida News Updates!