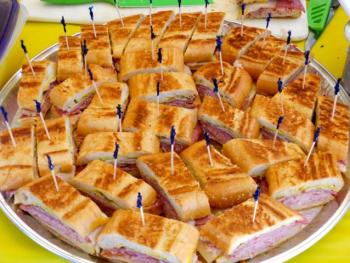 Taste the BEST Cuban sandwich in Florida at the second annual Cuban Sandwich Festival! Over 20 restaurants from around the state will be competing to see who makes the best Cuban sandwich.
Hosted by Lisette Campos of ABC Action News and Hillsborough County Liaison Tony Morejon, the free festival will have live music, dance performances, and over 50 Latino food, art, and cultural exhibitors.
The 2012 winners were Michelle Faedo's On The Go! coming in first place and Stone Soup Company receiving second place.
The Festival will be held this Saturday, March 30, from 10:30 a.m.-5:30 p.m. in Ybor City's Centennial Park, at 1800 E 8th Ave.
                                Photo credit: City of Tampa