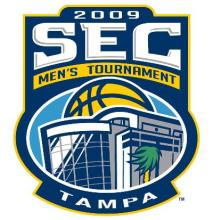 So, if you thought the 2009 SEC basketball tournament is just hoops action, boy do I have news for you!  We always bring you the best Tampa Bay area events out there...and this time is no different.  In fact, there are events behind the events you can get involved in.  Just take a look (straight from the Tampa Bay Sports Commission) -

The 2009 SEC Men's Basketball Tournament arrives in Tampa on March 12 for the first time in history and bring high-flying, on-court action to the Tampa Bay area.  But, there will much more than just head-to-head action on the court for visitors and residents alike to take part in, including the 2009 Dr Pepper SEC FanFare, which will take place at the St. Pete Times Forum VIP West Parking Lot and West Plaza. 

"Whether you are a visitor coming to Tampa Bay to experience all of our amenities, or you're a resident who wants to come out and see what the 2009 SEC Tournament has to offer, we are providing a way for everyone to truly experience SEC basketball at its finest," said Executive Director of the Tampa Bay Sports Commission Rob Higgins.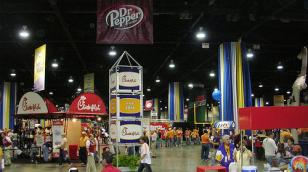 The 2009 event is set for Thursday through Saturday, March 12-15.  The 100,000-square-foot attraction is immediately adjacent to the St. Pete Times Forum, home of the SEC Men's Basketball Tournament.  Fans from across the nation will come to the Dr Pepper SEC FanFare during the SEC Weekend of Champions in Tampa to partake in the many interactive games and attractions. There will even be chances to meet SEC Basketball Legends.

And what's not mentioned here are the concerts and other interactive activities that anyone and everyone can particpate in...FOR FREE!!!  So, come on out and enjoy the best of the SEC basketball tournament! 

And, keep checking back as we bring you more updates about this and other things to do in Tampa Bay!  So, get out, enjoy the Tampa Bay weather and let us know if you plan on heading out to enjoy the festivities.