Seasons 52
is a fresh grill and wine bar that invites guests to discover the sensational flavors of a seasonally-inspired menu and award-winning international wine list in a casually-sophisticated ambiance.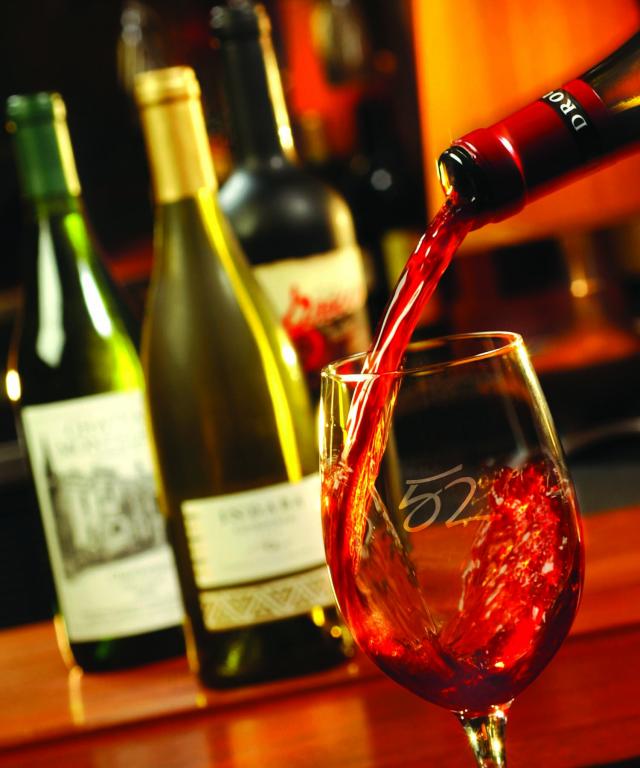 The menu is inspired by the seasons ("Seasons") and the fresh appeal of the farmer's market.  Every week of the year ("52") Seasons strive to feature the ingredients at their maximum flavor profile, changing to take advantage of each season's bounty and continually enticing guests to return and experience what's new.
Every week of the year as different foods reach their seasonal peak of taste, Seasons 52 seeks out the best, market-fresh products such as vine-ripened heirloom tomatoes in summer, crisp apples in autumn, hearty root vegetables in winter and tender asparagus in spring.
Each meal is nutritionally balanced to include the highest quality lean meats and seafood, good carbs and beneficial oils such as extra virgin olive oil.
Guests can indulge in a complete dining experience, including custom flatbreads and signature mini-indulgence desserts, while still feeling good about themselves and their dining choices.
Seasons uses natural cooking techniques such as live wood-fire grilling, brick-oven cooking and caramelizing vegetables to let the natural flavors shine through.
No fryers, butters or heavy cream sauces are used, which hide the authentic flavors of food.  And they execute precision seasoning flavoring, and oil with control and care to ensure just the right amount is used to bring out the great flavor profiles.
Be sure to sty tuned in for more Tampa Bay Dining updates and Tampa Florida news from the gang over at Seasons 52!