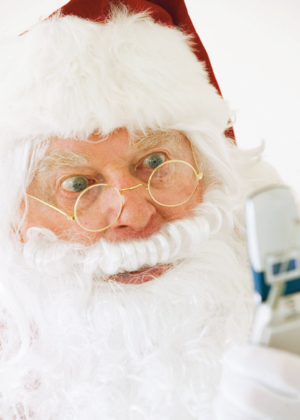 As a kid, we all look forward to it...the famed call from Santa!  Well, now the City of Tampa Parks & Recreation Department is making this possible, as well as easy! 
The City of Tampa Parks and Recreation has made special arrangements for Santa to telephone your preschool through second grade children from his headquarters at the North Pole.
Now you can give your child an opportunity to talk directly to Santa by having Santa call to wish him or her a Merry Christmas.
Approximate calling schedule is 5:30pm-8:30pm on Tuesday, Wednesday & Thursday (December 8, 9 & 10, 2009). 
Oh, have I mentioned that there is no charge for this service??!!  That's right...it's FREE!!!!!!!!!!!!!!!
but, please remember that Santa will place the call, and North Pole operators will NOT accept calls from your children.  If you have questions, just call 274-8615.
So, just log on to http://www.tampagov.net/appl_tampa_announcements/UploadedFiles/Files/Santa_Calling_Form_2009.pdf and fill out the form and mail it in.  It's that easy! 
Have fun with the phone calls, and keep checking back for more great things to do in Tampa Bay, and other Tampa Bay area events!