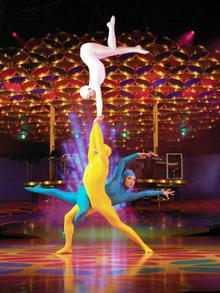 Travis here with today's questions...so, without any more delay, here we go with the trivia questions for Cirque du Soleil's Saltimbanco tickets! 

Tampa Tourism Trivia Question -   Approximately (to the closest thousand), how many hotel rooms do we have in Hillsborough County? 

Cirque du Soleil Saltimbanco Question -   What year did Cirque du Soleil begin? 

And there you have it...stay tuned and we'll post the answers later, but if you want to get those tickets, start researching now and be the first to retweet the post on Twitter and give correct answers to BOTH of these questions. 

AND, let's review the rules, so you don't miss out...1 - Answer one tourism trivia question; 2 - Answer one Cirque Du Soleil trivia question; 3 - You have to re-tweet the original tweet in order to be eligible to win; and 4 - You have to answer both questions within the same Tweet. 

Make sure you log on to www.cirquedusoleil.com to get all of the details about the show.  And as always, keep checking back and we'll bring you the best things to do in Tampa Bay!