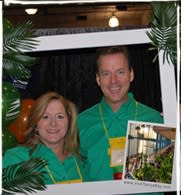 The Tampa Bay & Company Convention Sales team is hard at work these days traveling across the country at tradeshows and conferences. Here's just some of the events where you can expect to see our team at:
HCEA Healthcare Convention Marketing Summit- January 24, 2013: Baltimore, MD - Jennifer Friday
MPI MACE – February 5-6, 2013:  Washington, DC - Tammy Lamm
Destinations Showcase- March 14, 2013: Washington, DC - Dori Laack
Experient's Envision- March 13-15: Houston, TX - Jeff Gassaway
MPI Cascadia Educational Conference– March 3-5, 2013: Portland, OR - Amy Trautman
XCITE Show -February 19, 2013: Tallahassee, FL - Lisa Chamberlain
Plan your Meeting- February 2013: Jacksonville, FL - Holly Coger Laverentz
Religious Convention Management Association -January 28-31, 2013: Minneapolis, MN - Sherri Brown
Will you be at any of these shows? If so let us know in the comments below, and be sure to stop by and say hi if you see some of our team members, as they would love to see you! As always stay tuned in for more updates on Tampa Bay meetings & conventions and check out our website to learn more about hosting your next meeting in Tampa Bay!