Well its been a long week, leading up to my 28th birthday, and today was finnaly the big day. Yup, one year older and at the ripe old age of 28, I thought I was tool od too party this much in one week. Well I guess that is what the Super Bowl in Tampa Bay can do for you. If you are not here right now enjoying the celebs, parties, and overall excitement, then I must say that you are missing out.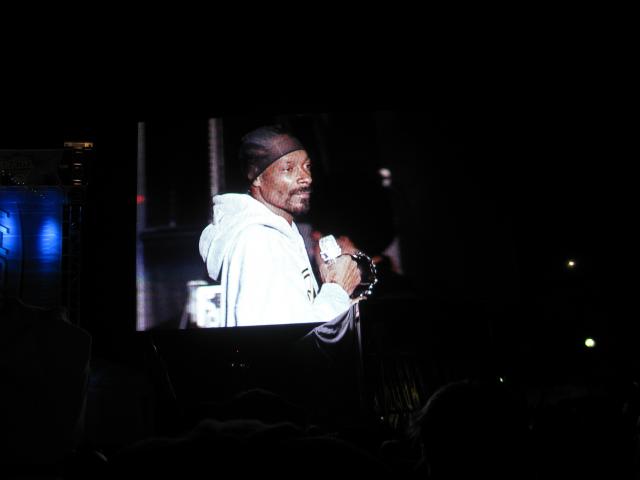 Last night was no different as the 2009 Bud Bowl Celebrations kicked off at Channelside Bay Plaza with Snoop Doog and the Snoopadelics on hand. Normally when I have been to other concerts, its usually a music artist with a dj pumping out the sound and beats, but not Snoop!
The Snoopadelics are an amazing band, that combined with the smooth hip hop flow that Snoop has always been known for, have a unique sound that is sure to get the crowd on its feet!
The fans were out and in full party force as thousands packed the place in anticipation of part one of the Bud Bowl festivities. Once again I noticed that Cardinals fans were outnumbered by Steelers fans, as that is the theme everywhere I have been. Even Snoop seemed to be routing for the Steelers as he dawned a slick looking Steelers jacket. Cardinals fans where you at!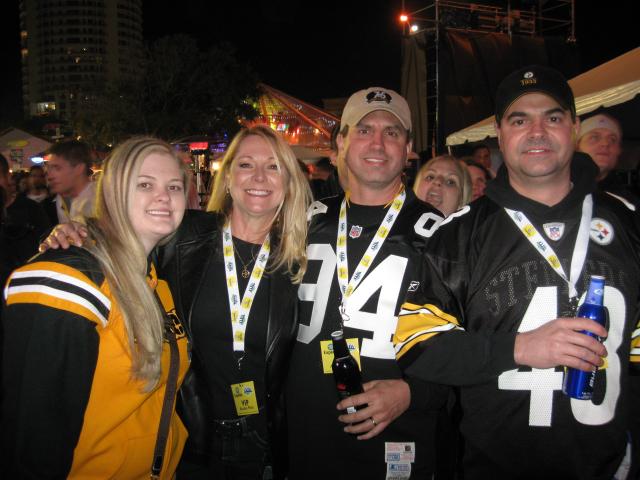 Snoop came out at about 10:45 p.m. and proceeded to rock the joint with all of his old skool hits as well as a few new school joints, annd then some other songs that I didnt even know he sang, like Cypress Hill? It threw me off a bit, but I was still jumping around like a teenager like the rest of the crowd and throughly enjoying myself. He put on show for the crowd and by the end of the night we were all begging for more.
All in all it was a good night and a perfect way to end the birthday festivities. The hits keep on comin though, as tonight the Bud Bowl festivities contiune as 3 Doors Down will be performing at Channelside tonight, as well as many other parties I am sure will be a blast, whether you go to channelside, Ybor City, or north Tampa.