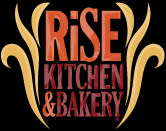 Hello there Tampa Bay foodie fans! Jerm here to tell you about one of my latest Tampa Bay dining adventures!
Had the chance a few weeks back to dine at the newly opened Rise Kitchen & Bakery located within the friendly confines of the Seminole Hard Rock Hotel & Casino!
With ten hearth ovens baking specialty artisan breads, fresh soups, inventive salads, a variety of spreads, flatbread, sandwiches and over 40 sweet treats made-from-scratch daily, I would highly suggest you put this on your list of restaurants if you are a local, here for business, or traveling with friends and family! 
In addition to being a really sweet layout with an open view kitchen that allows guests for the indulgence in the fresh baked bread aroma, some of the items on this menu will truly blow you away. I had the chance to go check it out with a couple of friends, but if I attempt to tell you what all we ordered, you'd be reading this blog post for a very long time, so here is a quick summary!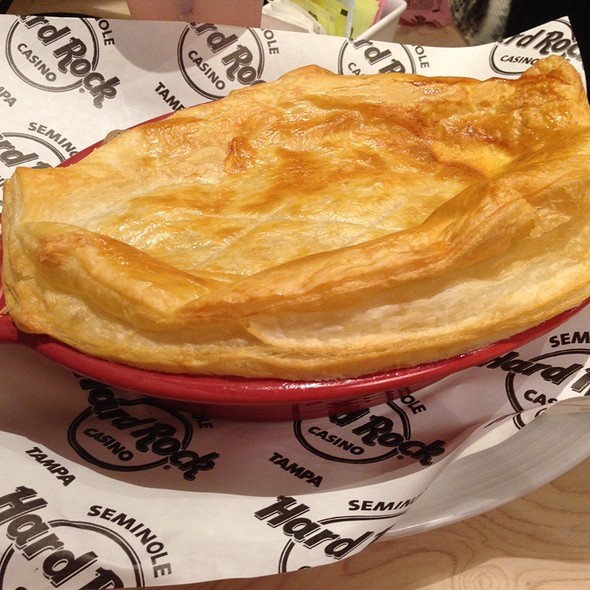 I can say that the Crispy Flatbreads are  a big winner, along with the crispy mac n cheese bites. If you are still hungry after that, then you can choose from a variety of from the grill items along with some signature favorites.
I made an attempt to tackle the Chicken Pot Pie, and believe me when I tell you that you are not likely to encounter a more golden flaky pot of chicken deliciousness than this. See the picture to the right, but it doesn't do justice to the real thing.
If you are still hungry after all of that, then fest on some of award winning dessert creations by Sweet Genius winner, Chef Alan Gontowski!
The cupcakes are delight as well, as evidenced by a local fan on Foursquare. Speaking of social media, feel free to check out Rise on Facebook, Foodspotting, and leave a review on TripAdvisor!
Just like Reading Rainbow though, you don't have to take my word for it! Go and check it out for yourself and let us know how you liked it! That's it for now, but stay tuned in for more updates on things to do in Tampa Bay and for more suggestions on dining, visit our website!