Good morning everyone, Alex here to inform you that Rich Glorioso received the Sheriff's Special Appreciation Award last night.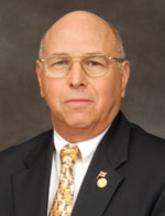 State Representative Rich Glorioso was honored at an award ceremony yesterday by Sheriff David Gee and the Hillsborough County Sheriff's Office with the "Sheriff's Special Appreciation Award" for demonstrating political courage and admirable leadership during the 2011 Legislative Session in Tallahassee.
During the award presentation ceremony, Colonel James Previtera of HCSO said that Representative Glorioso has "stood firm for public safety and maintained an open-door policy to Florida's Sheriffs and personnel… and consistently demonstrated integrity and bold and decisive leadership, even in the face of adversity...to do what was right in critical committee hearings."

Congratulations to Mr. Glorioso!


Have a nice day and check back with us often for updates on Tampa Bay area events and news.