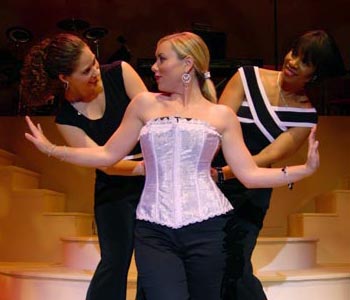 Hey gang...Travis here with today's trivia question.  Remember, we are giving away tickets to RESPECT: A Musical Journey of Women.  Tickets are for this Friday, so get ready for a great start to the weekend. 

AND, let's review the rules, so you don't miss out...1 - You have to be follwing us on Twitter.com (www.VisitTampaBay.com/Twitter); 2- Answer one question about RESPECT: A Musical Journey of Women; 3 - You have to re-tweet the original tweet in order to be eligible to win (a lot of people forget this one, so make sure you re-tweet); and 4 - You have to answer the question and be the first to do so. 

Here is today's question -

When did RESPECT: A Musical Journey of Women make its first professionally produced commercial run? 

Now, that shouldn't be too difficult to answer, so get on it, and make sure you follow the rules so you can win!  And if you want to know about the show, just log on to the Performing Arts Center homepage...www.tbpac.org. 

Check back in just a little bit for the answers, but hopefully you won't need to wait on me to find out. 

And keep checking back here for more Tampa Bay entertainment for you to enjoy.  We'll continue to bring you the best Tampa Bay area events out there!