It's Travis here with another summer 2009 Travel Trend from SmarterTravel.com!  Travel Trend #7 is "Repeat" Vacations. 

When money is tight, people tend to spend on familiar values—things they know they like. The same holds true for vacations. This year, I'm hearing that travelers are planning to return to tried-and-true destinations, rather than explore new unknowns. Since many families tend to gather in Orlando, the Outer Banks, and Cape Cod in summer, I've rounded up a few deals for these always-popular locales.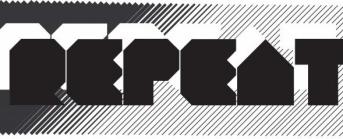 The Outer Banks CVB has compiled a listing of seasonal savings. At press time, deals included 15 percent off stays at the Fin 'N Feather Waterside Inn, buy-one-get-one-free meals at the Coastal Provisions Market, and discounted admission to the Outer Banks Music Showcase. More deals, especially lodging offers, are also available.

Cape Cod gets in on summer travel promotions with packages, deals, and last-minute offers. Choose from 20 percent off five-night stays at Beaconlight Guest House, 15 percent off one-night stays at the Whalewalk Inn & Spa, and 14 percent off weeklong stays at the Lands End Inn, among many other options.

Additionally, if you're planning to return to a tried-and-true vacation spot, and are planning on staying at a property you've visited before, call and ask if any "repeat visitor" deals are available. Many lodging establishments offer special rates for frequent or repeat guests. Be sure to call a hotel's front desk (not a central reservations line) to request these bargains; for vacation rentals, contact the owner or property manager directly to ask for a discount.

Now, I know a lot of you have been to Tampa Bay before, so make sure you come back and visit us again!  You can check out webpage (www.VisitTampaBay.com) to get your "hot deals" for your trip!

From where to eat, what to do, the Tampa Bay attractions and so much more, I can promise you'll have a great time! 

Keep checking back for your updates about Tampa Bay entertainment and other great things to do in Tampa Bay!