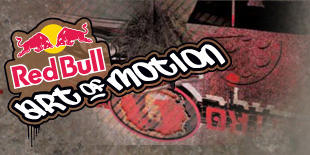 Hey Guys! Once again we have another awesome event coming here to the Tampa Bay area!
Red Bull Art of Motion will arrive in Ybor City this weekend bringing 20 professional athletes to Tampa Bay. Art of Motion is a free, outdoor running competition event, which will be held at Centro Ybor this Saturday, Sept. 11 from 3pm-7:30pm.
This is the first time this event will be held in the United States. Established as the first free running competition in the world in 2007, Red Bull Art of Motion will captivate the eye with an amazing blend of artistry from the disciplines of free running, parkour, martial arts and gymnastics.
Parkour is the physical discipline of training to overcome obstacles within one's path by adapting movements to their surroundings, while Free Running is a form of urban acrobatics where individuals utilize the city landscape to perform movements throughout the natural features and terrain.
Art of Motion is free and open to the public. To accommodate this event, 8th Avenue in Ybor City will be closed from 15th Street to 17th Street starting at 1:30pm and will be reopened at approximately 9pm. For more information, visit
www.redbullusa.com/artofmotiontampa
.
That's all for now, but be sure to stay tuned in for more updates on cool high flying Tampa Bay area events! Check out the video below to see just how cool this is gonna be!