The Tampa Bay nightlife scene just got that much more interesting with the addition of Howard avenue's newest entertainment venue!
The Drynk at Soho
, brought to you by the same guys behind Tampa's hottest nightclub spot
AJA Channelside
, are at it again and looking to take over the Soho district this go around!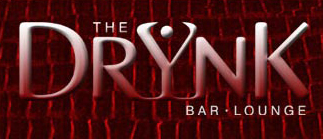 If the success they have had with AJA is any indication of what we have in store for The Drynk, then its just a matter of time before they run the rule over Hyde Park/Soho!
Whenever I drive by AJA, the line is always into the streets. It's actually quite possible that I am not even cool enough to get in! Okay, that's enough self loathing for today, as I am quite sure I could sneak into the back door or something!
This past weekend was the soft as well as grand opening for the new hot spot located at the intersection of Howard avenue and Platt, and all I hear on Twitter, Facebook, and in the streets is how hot this place is!
What's even better is that I live within walking distance, so on those nights when I may have had one too many to drink (which is rare), I can stumble a few blocks home. If you are looking for a fun job and opportunity to meet new people, I also know that they are still doing a bit of hiring, so if you are interested, please check out the website at
www.thedrynksoho.com
!
Your Friday nights will never be the same with DJ Lasage spinning an open format mix of house-top 40-rock, as well as Wednesday pre millennium Wednesdays with Joey Jamz! Whether you just want to unwind from a busy work week with a few drinks, or plan your weekend with friends and go all out, make sure you have the Drynk on your list of places to stop by!
That's all I got for now folks, but stay tuned in for more info on on all nightlife related things to do in Tampa Bay!