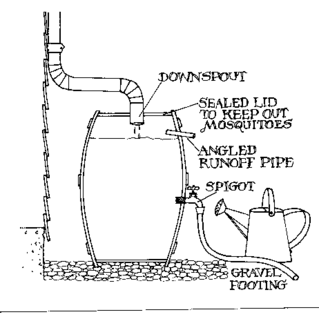 Ok, if you live anywhere in the Tampa Bay area (or many other places for that matter), you know that we've been hit with a pretty hard dry spell, and extremely hard water restrictions.  Well, now the Tampa Water Department has something to help us out...Water Barrels! 

That's right, all Tampa Water Department customers are eligible to receive a free rain barrel and a free Water Conservation Kit for attending a Hillsborough County Extension Florida Yards and Neighborhoods Rain Barrel Workshop. Participants will also learn about other TWD and Extension Service programs that promote sustainable use of Tampa's water resources.

But, you have to register for these classes...you can call the extension at (813) 744-5519 ext. 144 to register for a workshop or visit hillsborough_fyn.ifas.ufl.edu/RainBarrels.html for more information.

At first I was a bit skeptical about this, but the more I think about it...why not???!!!!  So, register now and get learning!!! 

And, keep checking back for more updates about anything and everything in Tampa Bay!  Plus, keep coming back for information on great things to do in Tampa Bay, plus tips on where to eat, what to do, and even info on arts and culture in Tampa Bay!