Hello there folks! Hope this Monday morning kicks-off a great week for you guys! I myself am already admittedly looking forward to this weekend where there will be some pretty awesome Tampa Bay area events going on this weekend!
One of those events will be when
Professional Bull Riding
makes its way back to Tampa Bay by way of the
St. Pete Times Forum
! The
Built Ford Tough Invitational Powered by F-150 EcoBoost
will highlight
the top 40 bull riders and the fiercest bucking bulls in the world this weekend right here in Tampa Bay!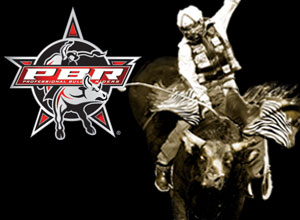 Tampa Bay area bull riding fans will get to experience two rounds of 8-second rides and jaw-dropping wrecks as the best bull riders on the planet try to stay on animals that are 10 times their size. Not sure about you guys, but that gives me a headache just thinking about it! Guess that's the main reason I am here typing this blog and not out riding a bucking bull somewhere! 
And don't worry about not seeing your favorite bull rider out there as each of the 40 riders will ride on both Saturday and Sunday. After round 1 on Saturday, the riders with the 10 highest scores will each compete with one more bull. On round 3 on Sunday, the riders with the 10 highest cumulative scores will advance to the Built Ford Tough Championship Round where they will compete with one more bull. The overall event winner will be the rider with the highest combined score from all four rounds.
To make things even more awesome folks we will be giving away tickets to this awesome event tomorrow via
Facebook
and
Twitter
! We'll do one of our oh so famous giveaways tomorrow to the tune of 4 pairs of tickets tomorrow! That's right on each, Facebook and on Twitter we'll be giving away four tickets on each!
So stay tuned in for tomorrow folks, and even if you don't win, tickets are still on sale for
$10.00, $20.00, $35.00, $50.00 and $100.00 so be sure to hop on-line and get your tickets
.
That's all for now folks, but be sure to stay tuned in for more updates from us on fun bull riding related things to do in Tampa Bay!