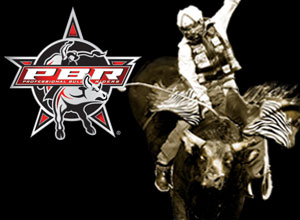 Hello folks! It's giveaway time like I know you guys have been patiently waiting for since
yesterday's blog post
! Professional Bull Riding makes its way back to Tampa Bay by way of the
St. Pete Times Forum
!
The
Built Ford Tough Invitational Powered by F-150 EcoBoost
features the top 40 bull riders and some very fierce bucking bulls this weekend right here in Tampa Bay!
As promised to you guys yesterday, we are giving away tickets to this awesome event via
Facebook
and
Twitter
! Today we will be giving away four sets of tickets today, so you had better be paying attention and putting your trivia hats on!
To win, you just gotta do answer the trivia questions below on Facebook and Twitter. Then if you have the correct answers you are entered into a random drawing!
For those of you playing on Twitter, it does increase your chances of winning if you Re-Tweet the original trivia tweet.
Okay folks here goes the trivia!
Although currently residing in Jonesville Louisiana, top rated Bull Rider Chris Shivers was actually born in this Mississippi town?
Name the rider who currently sits atop the 2011 Built Ford Tough Series Standings.
What is the average buck-off time for current top ranked Bull "Bushwacker"?
Okay folks. That's it for now, be sure to get your answers in so you can be entered in to win! That's all for now, but stay tuned in for more updates on Tampa Bay area events and things to do in Tampa Bay!