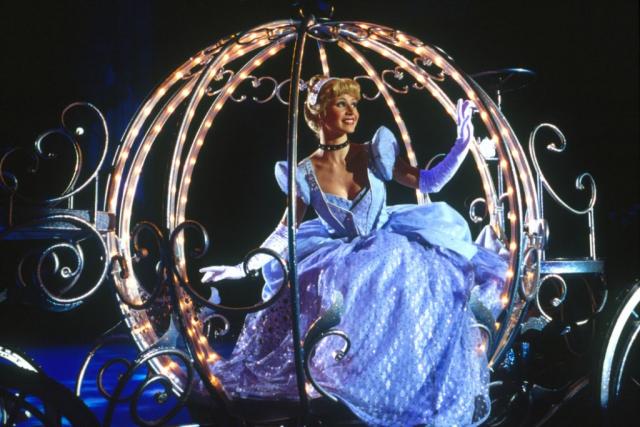 Hey gang!  Travis here with an update I know you have been waiting for...and if you haven't then you should have been!  We've got some great Tampa Bay entertainment for you and the whole family!  It's a little bit off, but we just got word that Disney On Ice is bringing Princess Classics back to Tampa in September.  Here's the scoop -

Disney On Ice waves its magic wand to bring an awe-inspiring, magical masterpiece to your city! Disney On Ice presents Princess Classics, produced by Feld Entertainment, features Cinderella, Jasmine, Ariel, Sleeping Beauty, Belle, Mulan and Snow White – as they skate into the St. Pete Times Forum in Tampa, September 10-13, 2009. Tickets for Disney On Ice presents Princess Classics go on sale July 31.

Disney On Ice combines exceptional moments from Disney's Cinderella, Aladdin, The Little Mermaid, Sleeping Beauty, Beauty and the Beast, Mulan and Snow White and the Seven Dwarfs in one captivating production filled with amazement and wonder. Dreamers of all ages will take flight on a heart-warming tale filled with sizzling special effects, dazzling set designs and elegant artistry on ice. Families will share moments of laughter, romance, struggle and triumph as each Disney princess has her dreams come true.

Show Times are Thursday, Sept. 10 at 7:30 p.m.; Friday, Sept. 11 at 7:30 p.m.; Saturday, Sept. 12 at 11:30 a.m., 3:30 p.m. and 7:30 p.m.; and Sunday, Sept. 13 at 1:00 p.m. 

Now, I'm sure there is at least one time that works for you in there.  Head over to www.disneyonice.com to get the full scoop and ticket info. 

Keep checking back for more great things to do in Tampa Bay...the Tampa Bay entertainment just keeps getting better and better.