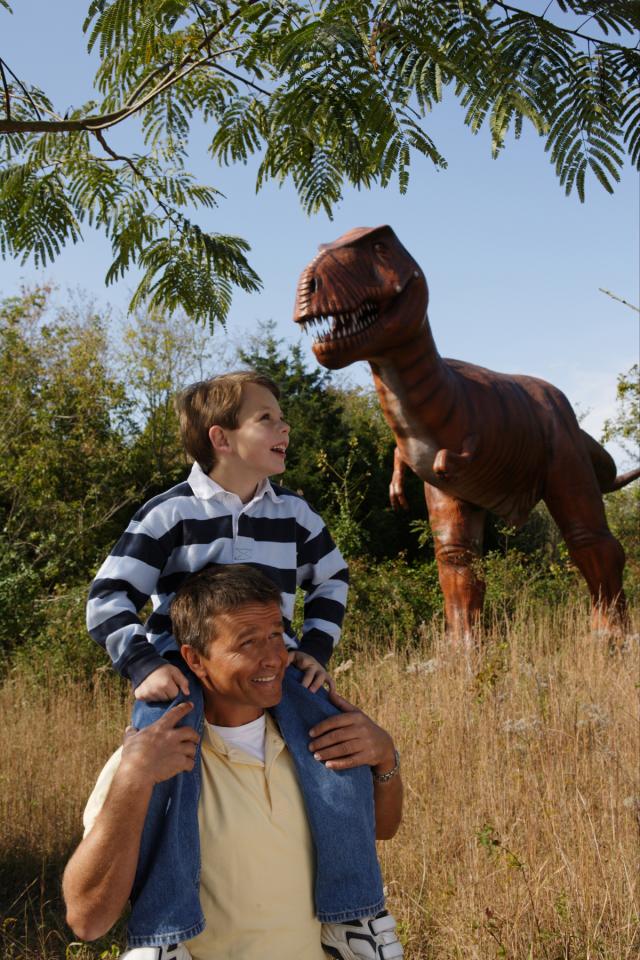 Hi everyone.  Travis back with some cool Tampa Bay Entertainment options for your dad!  If you're looking for something unique for Father's Day, then how about some prehistoric fun?
Dad's are FREE on Father's Day at Dinosaur World in Plant City (don't forget, it's Sunday, June 19) with a paid child admission of any age. This is a savings of over $13, so bring dear old dad to visit our dinosaurs and take a journey into the past you will never forget! 
This place is really cool...and if you have been down Interstate 4, then you know the big T-Rex looking at you as you come across Branch Forbes Road...so stop in and take a look.  Head over to their website for more info: www.dinosaurworld.com.  And we'll see you back here for more great things to do in Tampa Bay.