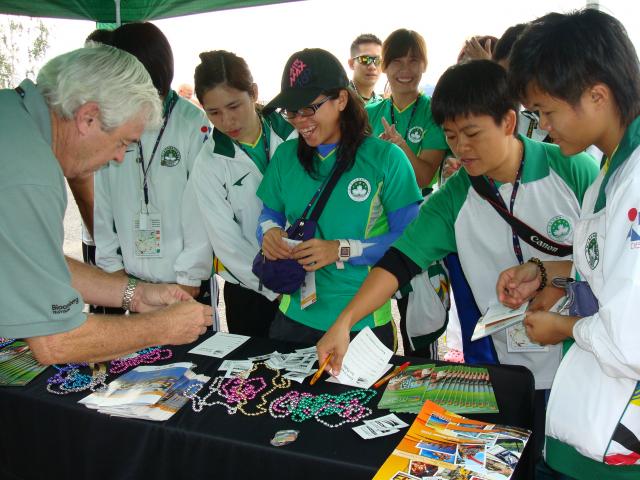 Hey Tampa Bay sports fans!  Terri P. here from Prague for the World Dragon Boat Championship...man, I can't wait until Tampa gets to host this event in 2011! 

I am back to let you know we are telling tons of people about Tampa.  We figured out today that our Tampa Bay & Company maps are good for national recognition but a picture of Florida relative to the USA would be great for international events. 

Live and learn! 

Our blinky pins are hot items.  So much that we now only give them out on request as we have 20 left.  We had tons!  Same with our beads.  You think Tampa natives like beads, wow, not as much as the Indian team.  They don't just want one strand, they want the whole set of colors.  Crazy!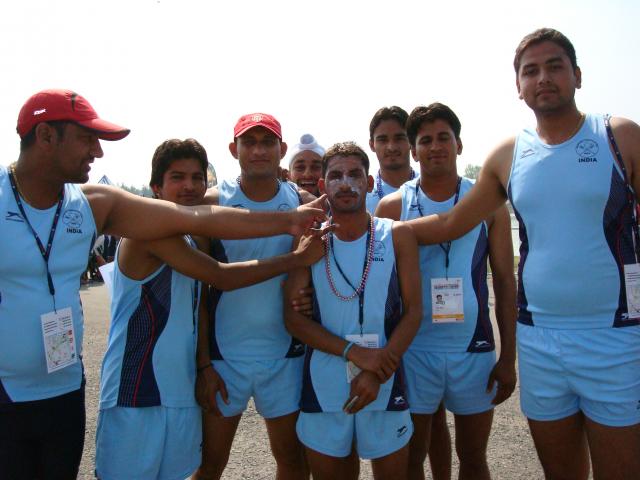 We also are giving away sunscreen as we are out on a course and it is really needed.  I am not sure the Indian team had ever used it before based on the picture with this.  One paddler made his face all white.  It was pretty funny. 

Now the sun came out today (not like the Tampa Bay weather though), it has become a popular item with all teams.  I caught a picture of Paul Catoe with the Macau team.  For those of you who know him, make sure you mention it to him...

They seem very excited about Tampa or well it could have been the beads and the blinky pins.  We wrapped up around 3pm as we had not eaten lunch.

We were pretty hungry so we headed home...write later after dinner...or maybe in the morning!  Either way...talk soon. 

Go Tampa Bay!