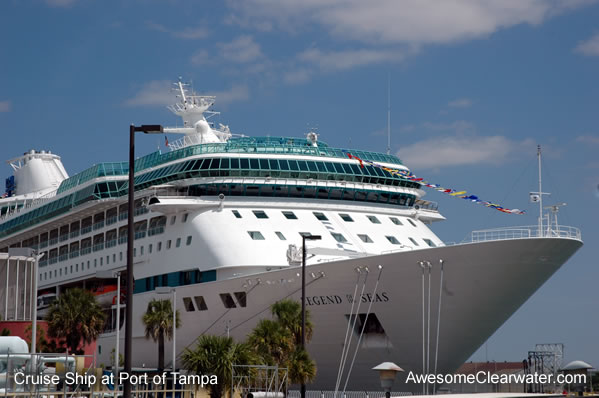 Hey everyone.  Travis here with some Tampa Bay Tourism news for you all.  If you've ever cruised out of the Port of Tampa, you know how great the facility is.  Well, they have reached a new milestone!!! 
The Port of Tampa set a record for single day passenger throughput this past Sunday, Nov. 20 with an estimated 12,623 people going through its doors!  That's A LOT of people coming and going! 
Building off their recent success, this achievement was the result of three ships being in port: Holland America's Ryndam, Carnival Corporations' Carnival Legend and Norwegian Cruise Lines' (NCL) Norwegian Star.  This definitely proves what a great port this truly is. 
While NCL recently chose to homeport the Norwegian Star at the Port of Tampa, Carnival and Royal Caribbean both use the port extensively.
So, a huge congrats to the Port of Tampa, and a huge THANKS to everyone who has decided to cruise from Tampa Bay.  We hope to see you again soon.  Until then, we'll see you back here for more news about what's happening in the area, including Tampa Bay area events and Tampa Bay Entertainment options.