Hey there fans! Hope everyone had as spectacular a holiday as I did! If not, no fret because you have plenty of time to get in some holiday fun before the new year begins!
My holiday got off to a great start last week as on one of my days off from work, I had the opportunity to go over to Busch Gardens Tampa Bay and check out some of the great shows they have going on out there!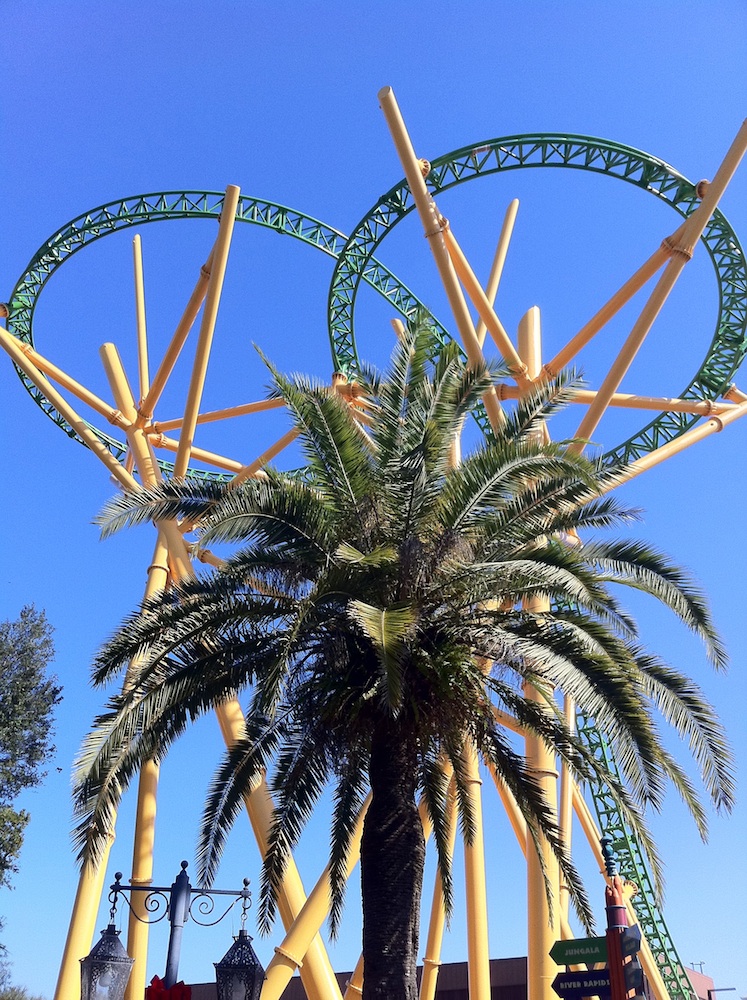 First off, if you are like me, once you get into the park you will notice the substantial progress made on the upcoming
Cheetah Hunt Ride
roller coaster. When they say "Get Ready for a New Breed of Speed" they weren't joking, as just looking at the coaster from afar, its going to be like nothing you have every experienced. As you can see in the photo, our gorgeous Tampa Bay weather was on display as well!
Even I plan on taking at least one ride on Cheetah Hunt, and given my old age (I'll be 30 next month) I have developed a bad case of motion sickness. If your not familiar with this spectacular new ride, all I will say is for you to just imagine yourself being shot out of a cannon 0 to 60 mph in a matter of seconds – not once, but three times people!
This new one-of-a-kind, multiple launch-point coaster should be ready to go in the Spring time, so be sure to clear your calendars so you can get out there to experience it first hand!
The first thing we got to do while we were out was head over to the new and ridiculously amazing
Cirque Dreams
show! It was amazing to see how excited everyone was about this event as the park was packed that day, in particular trying to get into to see this show. Luckily for us we were able to get in (after a short wait of course) and get some good front row seats! I highly suggest you sitting up front, as to get a bird's eye view of some of the amazing things you are about to see!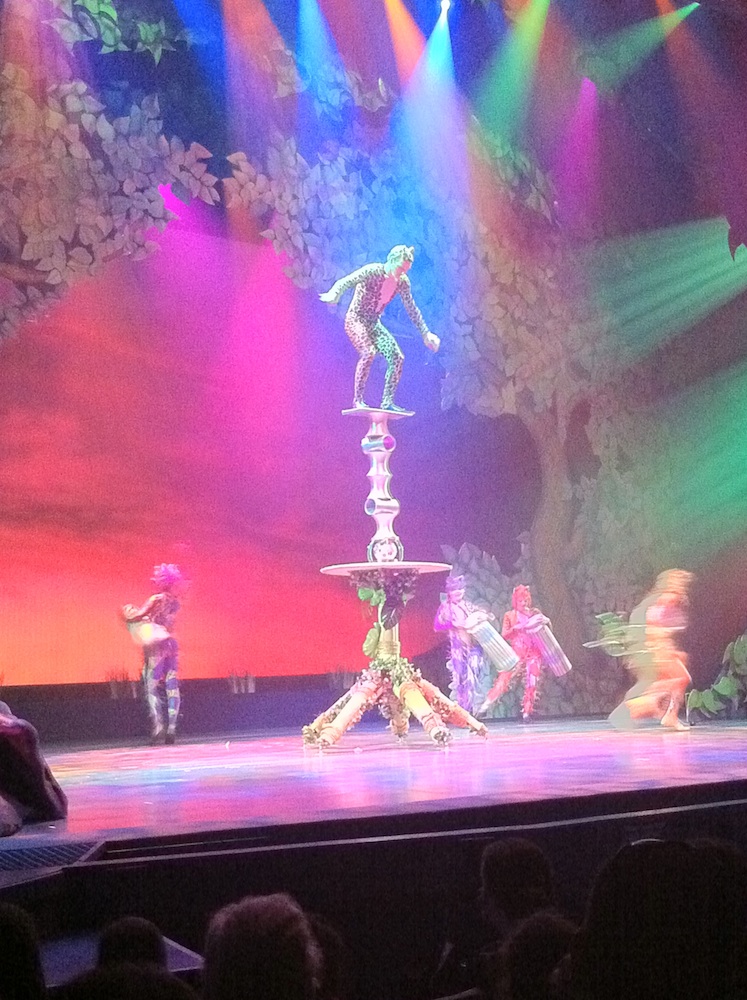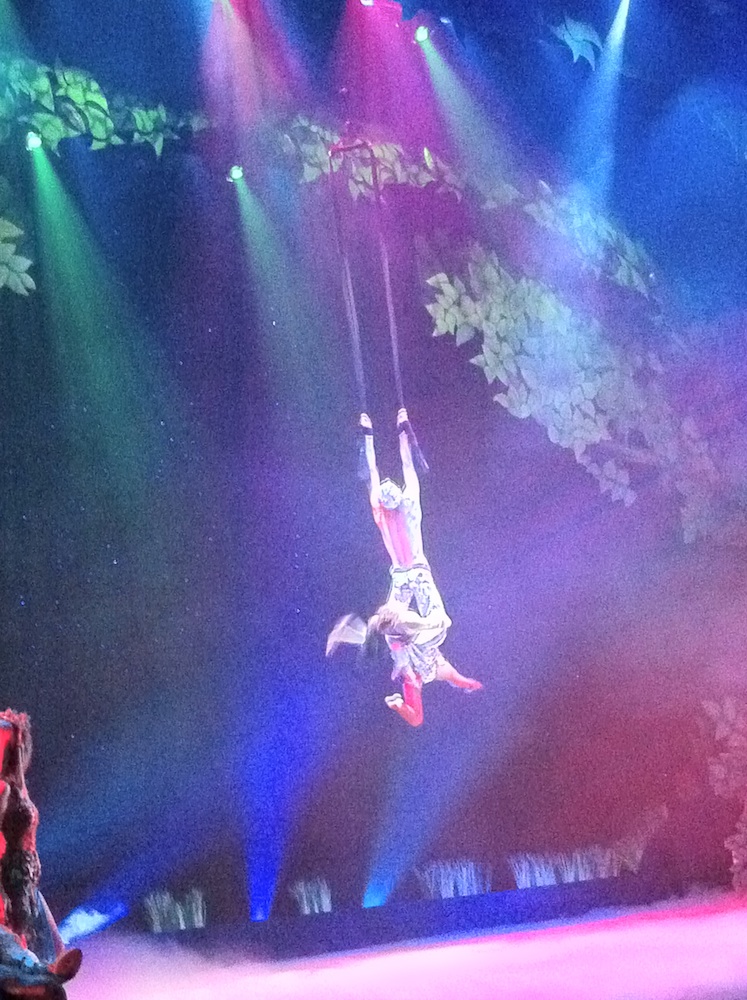 For those of you not familiar, Cirque Dreams exotic encounter Jungle Fantasy, inspired by nature's unpredictable creations is brought to life in a visual spectacle of soaring aerialists, spine-bending contortionists, musicians and spectacular costumes beyond your wildest imagination.
I haven't seen this much bending, twisting, and flying in my life folks, as its definitely a must see.
I won't ruin the experience for you too much by giving you every detail of every performance, so you'll just have to look at the pictures and take my word for it. This one definitely meets Jerm's seal of approval!
After we were amazed with that performance, we had some lunch over at the
Desert Grill
and saw the
Christmas Celebration
show, which was also amazing as well. After that feast, of course it was nap time... just joking, no nap time but I am glad we didn't do nap time otherwise we would have missed the next show
Christmas on Ice over at the Stanleyville Center
!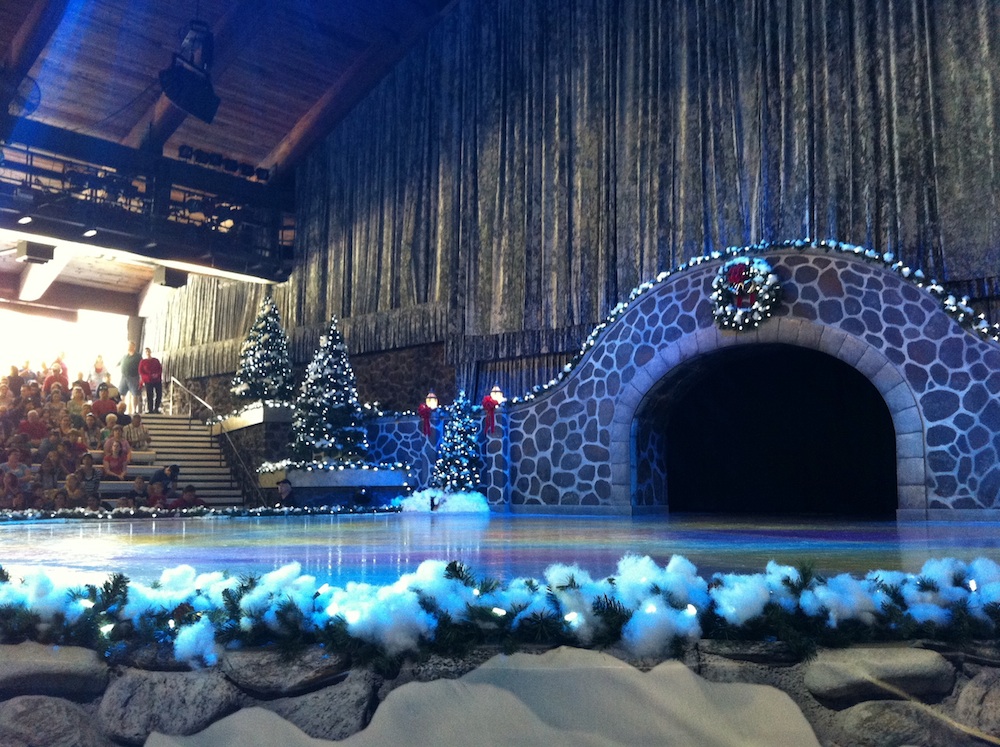 I personally have never seen ice skating live and in person before so this was especially a thrill for me. I mean of course you watch it on TV during the Winter Olympics and you think to yourself, hey I could do that!
Well i go back on that now, as there is no way I can do what these guys do. Staying vertical in itself would be a struggle for me, as I am balanced challenged.
To start out the show, there even was a bit of a local element as Tampa Bay's own Derek Womack was providing vocals throughout the show.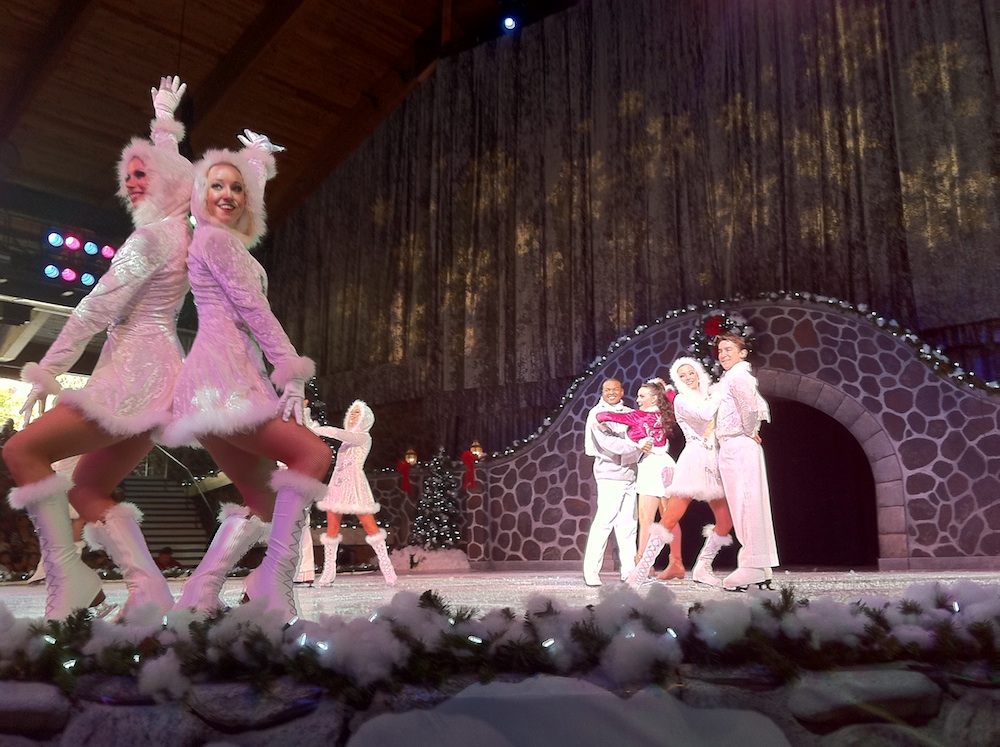 This show goes all out, as all of the entertainers are World Class skaters and have performed on the highest possible stage. It was a true delight and without question a must see.
Be sure to get out though and make sure you take this show in, as this limited-engagement ice show with a cast of professional skaters will be leaving us on January 2, 2011. Again, this is one that I suggest you get a front row seat for!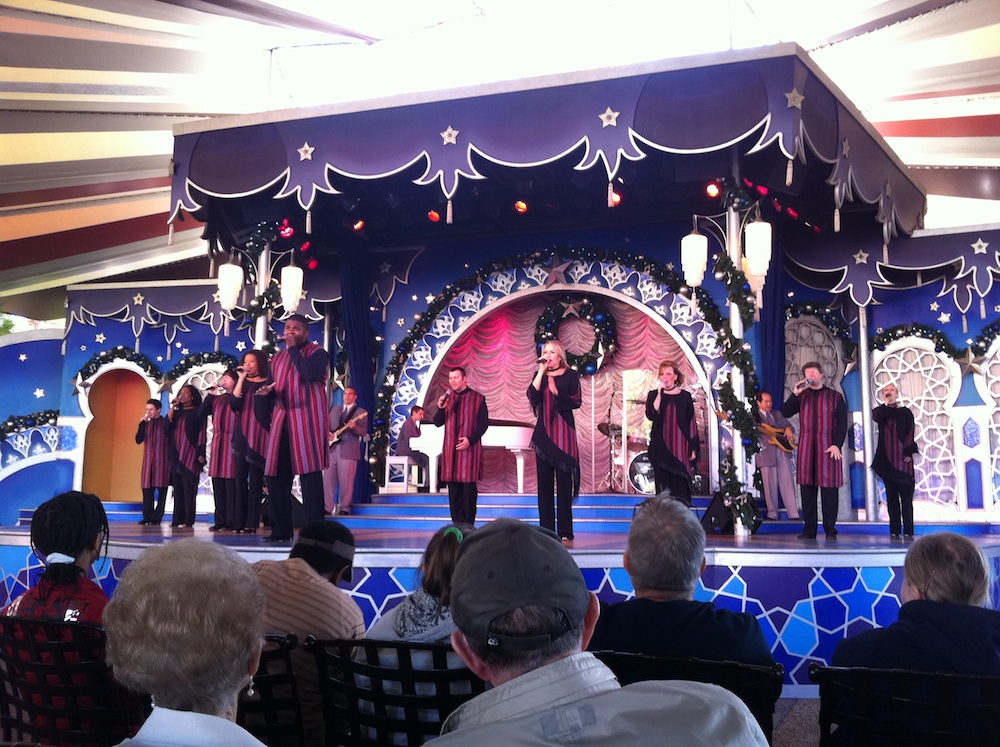 Finally it was over to Marrakesh Theater for the
Christmas from the Heart Celebration
. Believe me when I say folks that you won't see too many more strong vocal performances than this inspiring holiday gospel celebration and spiritual songs performed by a live choir.
Each member of the choir has a solo, and each member of the choir will take your breath away and have you tapping your feet, if not all out dancing!
Well folks, all in all it was a good day and an exhausting one as we got allot in that day. Well worth it though, and I suggest to you all that you get out and enjoy these shows before they are gone! I'll be posting some video of these events later today on our
YouTube Channel
so be sure to check that out as well!
Stay tuned in for more updates on holiday themed Tampa Bay area events and such!