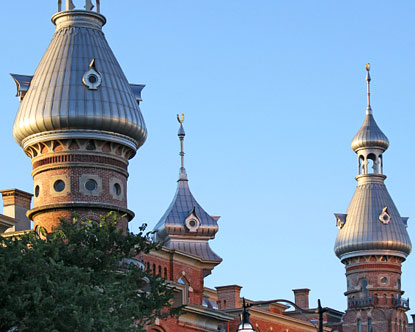 Lisa here with an event at the Henry B. Plant Museum.
On Sunday, April 10th from 1-4pm you can come to the Plant Museum and ponder puzzles created by Merl Reagle.
Mearl Reagle is a regularly published puzzle maker (crossword style) featured in the San Francisco Chronicle, Washington Post, New York Times, the Los Angeles Times, the Philadelphia Inquirer, the Seattle Times, the Cleveland Plain Dealer, the Hartford Courant, the New York Observer and the Arizona Daily Star, among others.
Reagle made his first puzzle when he was six, and sold a puzzle to The New York Times at age 16, making him the youngest published Times puzzle constructor at the time.
For the Plant Museum, Merl will develop seven word puzzles, and also be available during the event to answer questions about the puzzles and to award prizes. There will be light refreshments, and Mr. Reagle's book will be available for purchase. Also this is a FREE event, taking place outside on the veranda at the Plant Museum.
So come on out Tampa and enjoy an afternoon of Tampa Bay Entertainment at the
Henry B. Plant Museum!
That's it for now, but check in later for more Things To Do In Tampa Bay, and other Tampa Bay Area Events.