Hi all, Melissa here. I'm sure most of you know about, or have at least heard something about the upcoming Pink and Blue for Two cancer awareness event that is on October 27th and hosted by Olivia Newton-John. Whether you know a lot about the event, or just a little I think it would be a good idea for you guys to get to know the Pink and Blue Team to better understand the event and cause.
 
Olivia Newton-John: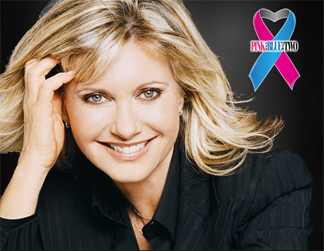 A 17-year cancer survivor that is most known for her role in the 1978 classic, Grease. Besides co-starring in the film that catapulted her to stardom, Newton-John has sold over 100 million albums and one countless awards, including four Grammys. What is most inspiring about Olivia is her willingness to open up about her own cancer and encourage others to be aware. She has partnered with the Austin and Repatriation Medical Centre and has created the Olivia Newton-John Wellness Centre in her hometown of Melbourne, Australia. The centre is aimed at healing a person's entire body-inside and out. Perhaps Olivia's most remarkable trait is that she cares for others as much as she cares for herself.



Dr. Ernie Bodai: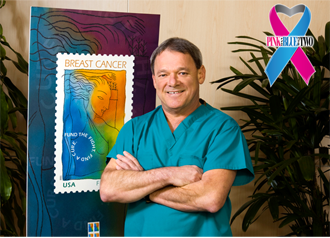 Dr. Bodai is anything but your "run of the mill" M.D. This doctor did not grow up with the easiest life. Born in Budapest, Hungary in 1957, he lived through the Hungarian revolution and lived in a bomb shelter with his family for nearly a year. Despite growing up with some difficult circumstances, Bodai has definitely succeeded in life. Nationally recognized, he has authored over 250 medical articles and published 6 books, 4 of which about cancer. He currently directs the Breast Health Center and the Kaiser Permanente Sacramento. Dr. Bodai is a recipient of many national awards and in a single-man effort was able to get the Breast Cancer Research Stamp approved by Congress-the 1st ever stamp that sells more than face value. Dr. Bodai has dedicated most of his life to cancer research and has no signs of slowing down.


 
Emerson Newton-John: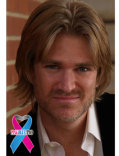 Emerson Newton-John, comes from a long line of talented family members, including actors, singers, musicians, writers and a Nobel Prize winning physicist. From the age of 17, Emerson has been taking his own style of creativity to the race track, where he has performed at the same high-standards as his family before him. With his unique marketability, talent behind the wheel and that unforgettable last name that always generates positive media attention, ENJ will have far-reaching effects in American motorsport and to the people and brands that support him.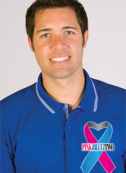 Larry Foyt:
Larry Foyt, a veteran NASCAR racer has also partnered with Pink and Blue for Two as a spokesperson. He has contributed his knowledge and hard work ethic to the Pink and Blue team. Larry has linked motorsports with the campaign to help raise awareness of cancer and its research. He is proudly acknowledged as a key partner and trusted friend in the fight against cancer.







So there it is- that's the Pink and Blue team. Hopefully this was able to give you some insight about these compassionate and hard-working individuals who stop at nothing to promote cancer awareness and work hard to improve the lives of others. This team is truly remarkable and to be part of any event that includes a team like this would not only be a great experience, but an honor in itself. Be sure to go online and purchase your tickets to this amazing event!
And of course, keep checking back here for more about Tampa Bay area events from me and the rest of your Tampa Bay team.