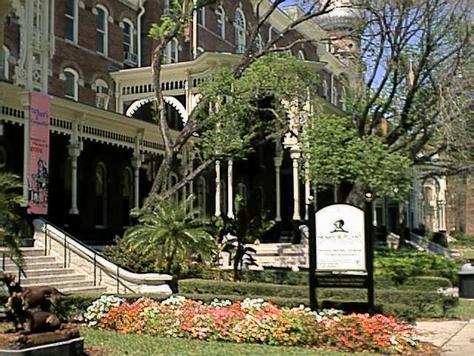 Hey Tampa, listen up! Lisa here with a fun way to spend some time with family and friends.

On March 11th (it's a Sunday), the Henry B. Plant Museum is hosting it's traditional Picnic in the Park starting at 10:30am. So grab your blankets, chairs, coolers and sunscreen to enjoy this step back in time!

There will be Victorian games like dominoes, horseshoes, badminton, tiddlywinks, hoops & sticks and chess. Also returning this year are the boat excursions down the Hillsborough River for only $4 per person. And since they were such a hit, Tampa Water Taxi Co. is going to increase the number of rides offered.

As I mentioned before grab you picnic materials to enjoy the day at the park. Or, you can reserve a table for eight and get boxed lunches. The table seats eight and is $20 with the boxed lunch being $8. The lunch includes fried chicken, potato salad, grapes, chips, pickles, pound cake and water.

All day long there will be entertainment on center stage. The Flexible Four Barbershop Quartet will kick off performances at 11am, followed by the Tampa Community Band who will play turn of the century favorites. Derek Smith Gospel Ensemble, The Links and The Nathan Coe Marsh Comedy Magic Show will all perform. Finishing off the day is The University of Tampa's Band Wind Ensemble playing the popular Tchaikovsky's 1812 Overture, complete with cannon fire provided by the Gunners Guild of Ye Mystic Krewe of Gasparilla.

Also throughout the day there will be complimentary Blue Bell Ice Cream (the best ever!), $1 Museum Admission, and a live theater performance in the bamboo garden at 2pm. Please make your reservations for tables and boxed lunches no later than March 10th by calling 813-258-7302 or emailing sshifke@ut.edu.

That's all for now, but I'm sure we will have more Tampa Bay Events and other Things To Do In Tampa Bay soon!!!