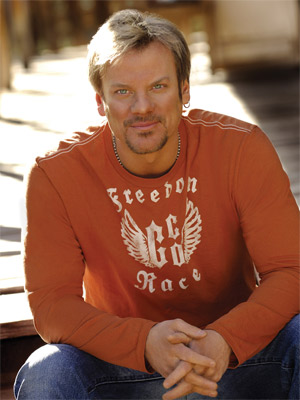 Hey everyone!  Travis here with some cool Tampa Bay entertainment news!  Phil Vassar will return to rock the Dallas Bull's stage on Friday, Nov. 13 - the only chance Vassar fans will have to see him in the Sunshine State during his current tour.

This guy's a singer, songwriter, piano player... and one heck of a performer!  here's some info they just sent us:

From his tousled blond tresses to his charming, heartfelt lyrics, Vassar was born to be a country performer. While he hails from Virginia, Vassar got his start after opening an Italian restaurant in Nashville with a friend, where he began performing cover songs as well as some melodies of his own. Shortly thereafter, Vassar began co-writing songs for some of country's greatest, including Tim McGraw, Alan Jackson and Neal McCoy.
 
The lead off single to Vassar's self-titled debut album, "Carlene" was followed by "Just Another Day in Paradise," which served as his first Number One hit as a country singer. In 2002, he co-wrote and performed a charity single called "Words Are Your Wheels" to promote literacy.

Released exclusively through Wal-Mart stores, this song featured guest vocals from Kenny Chesney, Brooks & Dunn, Martina McBride and Sara Evans. Vassar's 2008 album titled Prayer of a Common Man produced what might be his most well-known hit, "Love is a Beautiful Thing."

Like we said, it's at the Dallas Bull!  The Bull was recently named "Tampa's most popular nightclub" by the Tampa Bay Times and upholds their reputation by housing 20,000 visitors each month and catering to a variety of attendees.

Doors will open at 7 p.m. and the cost of attendance is $9.95 in advance through Ticketmaster or www.Dallasbull.com. Tickets are $15 at the door.  So make sure you plans and head out to enjoy this cool Tampa Bay entertainment. 

And keep checking back as we'll keep brining you more great things to do in Tampa Bay, and information about other Tampa Bay area events.