Happy post Labor Day guys, jerm here to make your post holiday woes go away with some trivia and even giving away a few tickets! In case you live under a rock and didnt know,
Pet Shop Boys
will be at the
Tampa Bay Performing Arts Center
this Thursday September 10 at 8pm to rock the joint fresh off the heels of their new album entitled
Yes
!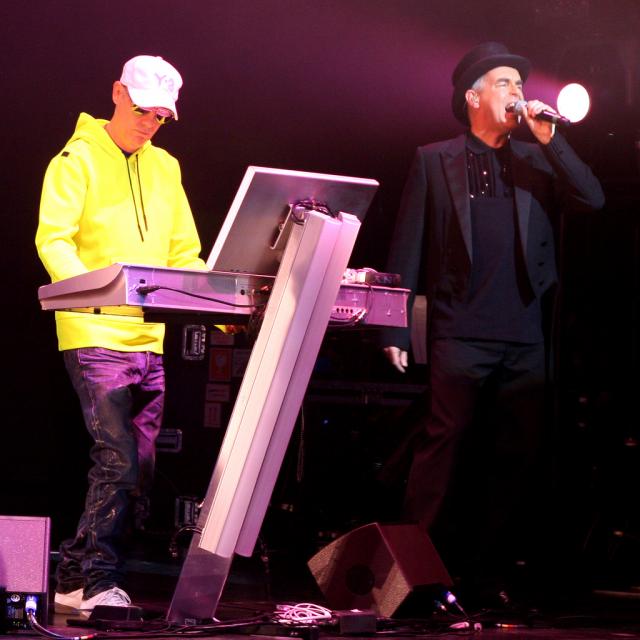 As usual Jerm has got the hook-up for you guys as I always do with fun filled Tampa Bay area events so if you want to see my boys Neil and Chris rock TBPAC out of the ground this Thursday then pay close attention and put your trivia hats on!
Here are the rules again, just in case you forgot...1 - You have to be following us on Twitter.com (
www.VisitTampaBay.com/Twitter
); 2- Answer the question about Pet Shop Boys  3 - You have to re-tweet the original tweet in order to be eligible to win (a lot of people forget this one, so make sure you re-tweet separately); and 4 - You have to answer the question on Twitter and be the first to do so. Pretty simple huh!
Okay enough babble, here are the questions!
Name two of the four #1 Pet Shop Boys hit singles: West End Girls, __________, Always on My Mind, ___________.
Now for those of you that don't win, have no fear, as
tickets are still on sale
, so you can still get to see these tremendous performers live! Be sure to check out the Tampa Bay Performing Arts Center website for all of the latest arts and culture in Tampa Bay related events here and stay tuned for more trivia fun and games this week!