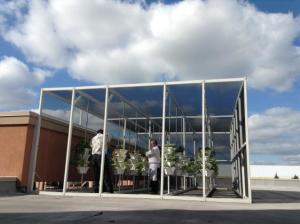 This week I was lucky enough to take a visit to the new, hydroponic rooftop garden at the Renaissance Tampa International Plaza Hotel.  Executive Chef of the Pelagia Trattoria, Brett Gardiner and his culinary team has been hard at work growing locally sourced produce. I have so much respect for anyone with a green thumb, a talent I seriously lack.... I can't keep a basil plant alive for a week.
The rooftop garden sits over the banquet hall at the hotel and is complete with vertical planters full of fresh squash blossoms, tomatoes, peppers, the sweetest stevia and herbs galore!  Chef Brett says that the rooftop garden is projected to save the restaurant $30,000 dollars a year on produce.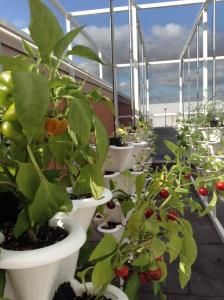 These "roof to table" treasures are featured on the Pelagia's garden-infused Fall/Winter menu. 
I had the chance to sit down and taste the flavors of some of the newest dishes on the menu and I must say they are divine!
Let's start with my favorite dish of the evening; the spinach gnocchi with ricotta salata, buttery with a hint of sage. So fresh, so delicious and tasted like it was just picked minutes ago from the garden.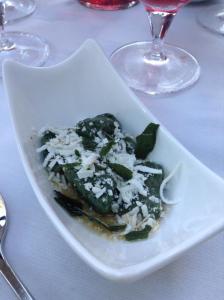 Other new dishes on the menu included charred octopus with arugula and tangy grapefruit.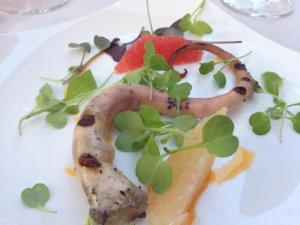 The hot artisan sausage, a tri of Chorizo, Merguez and Morcilla

Grilled swordfish with shaved fennel in a zesty tomato consommé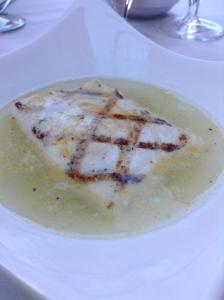 Seared Duck with sweet potato and duck confit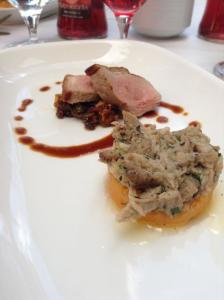 Blue fin tuna pappardelle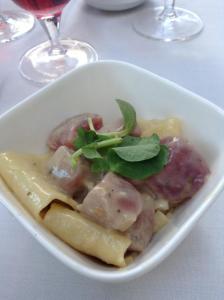 Pelagia offers a modern twist on Italian cuisine that features fresh, seasonal flavors and locally sourced foods (now from the new rooftop garden).  Open year round for breakfast, lunch and dinner daily, the restaurant offers indoor and outdoor seating and is located adjacent to the lobby level of the Renaissance Tampa International Plaza Hotel at 4200 Jim Walter Blvd. (or 2223 N. West Shore Blvd.) Tampa, FL, 33607.  For information, or reservations, call 813-313-3235 or go to www.pelagiatrattoria.com .

Stay tuned for more ways to unlock the culinary scene in Tampa Bay!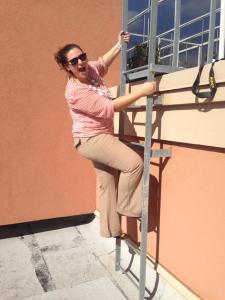 Cheers y'all!
                  - Kat