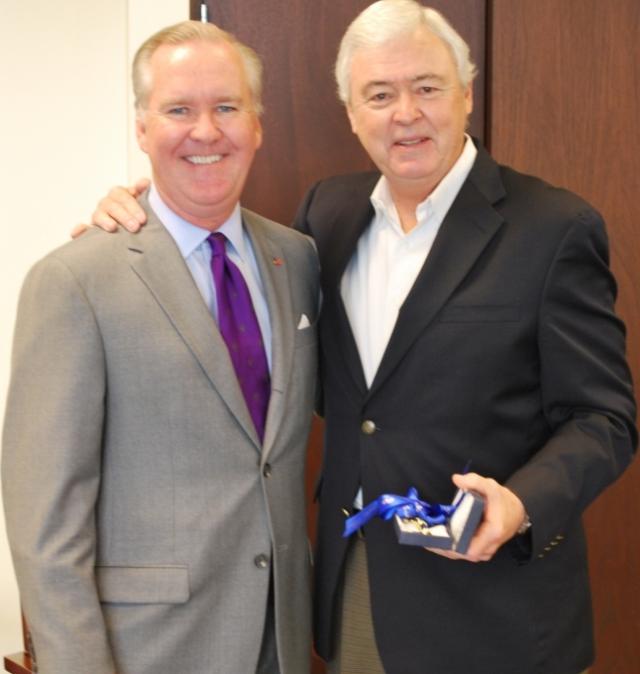 Today at the Tampa Bay & Company offices, City of Tampa Mayor Bob Buckhorn recognized President & CEO of Tampa Bay & Company Paul Catoe for his hard work and dedication to the city of Tampa, as well as the Tampa Bay community.  As part of his presentation, Mayor Buckhorn presented Catoe with a Key to the City of Tampa. 
"I'd like to thank Paul for so many years of service to this community.  We are recognized around the country as not only a great destination, but also as a great community, and we would not be the city that we are had it not been for you," said Mayor Buckhorn as he presented the Key to the City.  "With a great deal of affection from a lot of mayors that you've served, but more importantly a grateful community, I thank you for your service and we're a better place because of you." 
What another wonderful accolade to Paul!
That's all for now, but be sure to tune in for more exciting convention and Tampa Bay meetings news & updates… Until then … Think Tampa!
Tampa Bay & Company leads the effort of "Economic Development Through Tourism" in Hillsborough County.  Comprised of more than 700 members, the mission of Tampa Bay & Company is to create vibrant growth for the Tampa Bay area by promoting, developing and expanding a united visitor industry.