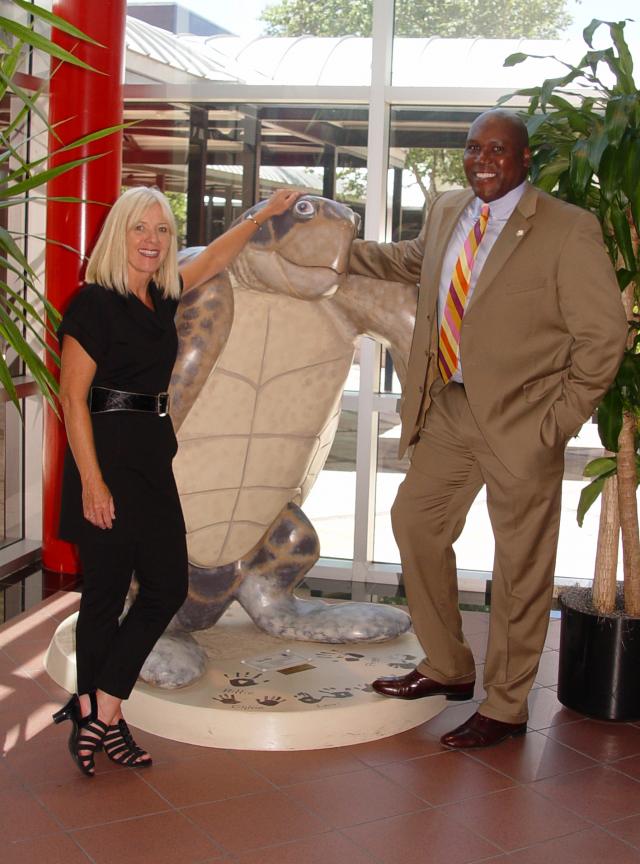 Hello folks, Julian back here with more great news: Due to the rapid expansion and success of the Patel Conservatory's educational programs and success of Tampa Preparatory School, the two institutions have joined forces to offer more performing arts classes and opportunities to the Tampa Bay community.
Beginning in August, 2010, the Patel Conservatory will offer select performing arts classes for the public at the beautiful facilities of Tampa Preparatory School. The school is just across the Hillsborough River, in buildings designed by the same firm that created the award-winning Patel Conservatory, J.O. Delotto & Sons. 
During the school day, Patel Conservatory instructors will teach dance to Tampa Preparatory students as part of their curriculum. Tampa Preparatory students will also get the opportunity to participate in Patel Conservatory outreach experiences such as workshops and master classes. On weekday afternoons and evenings, and on Saturdays, classes will be taught to the public in jazz dance, hip-hop dance, modern, tap, ballet and contemporary dance. Also beginning this fall, Tampa Preparatory School students will showcase their artwork on the walls of the Patel Conservatory's hallways and lobby.
For a complete list of classes to be offered at the Patel Conservatory at Tampa Preparatory, visit
www.patelconservatory.org
or call 813.222.1001. As part of the David A. Straz, Jr. Center for the Performing Arts, the Patel Conservatory offers classes in all aspects of music, dance and theater for children and adults of all ages and experience levels.
That's all for now, but be sure to stay tuned in for updates on Tampa Bay area events and and things to do in Tampa Bay!